Labour rights in domestic and international arena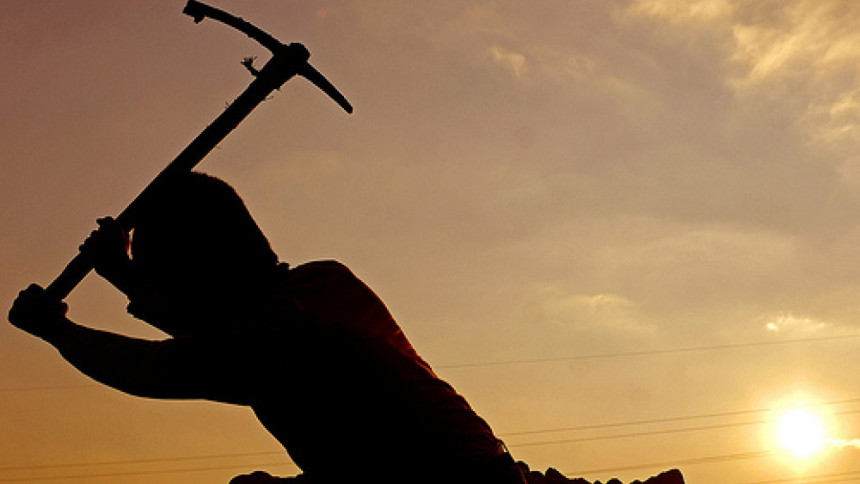 The Universal Declaration on Human Rights (UDHR) of 1948 guarantees some of the labour rights such as right to reasonable limitation of working hours (article 24), right to equal payment for equal work, just and favorable remuneration (articles 23(2)&(3)). Several countries have enacted their labour laws in the light of these legal provisions.
Forced labour is globally prohibited by the Forced Labour Convention, 1930. The Constitution of Bangladesh under article 34 also prohibits forced labour. Moreover, migrant worker's rights have been protected by the International Convention on the Rights of all Migrant Workers and Members of their Families, 1990. Bangladesh has endorsed the principles laid down in the 1990 Convention by enacting the Overseas Employment and Migrants Act, 2013.
Our Constitution ensures in article 15(c) that everyone has the right to reasonable rest and leisure. The Constitution also protects workers from all kinds of exploitation under article 14. 
Labour rights have largely been protected in Bangladesh by the Labour Act of 2006. Section 100 and 108 fix daily working hour of a labour that it should not exceed 8 hours and 10 hours including overtime respectively. Child labour has been prohibited under section 34 of the Labour Act. It has ensured maternity welfare facilities for woman workers in chapter six. Maternity facilities are restriction on employment of a pregnant woman during the eight weeks immediately following the day of her delivery, payment of maternity benefit, payment of maternity benefit in case of the death of a woman and restriction on termination during pregnancy. Chapter twelve also ensures the compensation for injury caused by any accident. There are other chapters in the above mentioned Act which deals with welfare measures, provision with regard to health, hygiene and safety, wages and payment, trade union, their participation in companies' profits, provident funds, etc.
Our Honorable Supreme Court has given a lot of landmark decisions for the protection of labour rights. Some of them are as follows, in BWDB v The Chairman, Divisional Labour Court, Khulna 55 DLR (AD) (2003) 5 case heir got unpaid benefits of a deceased worker. In Adam Ltd. v Unisa Khatoon (1960) 12 DLR 858 case a widow got compensation for the death of her husband caused by an accident during his course of employment. A bus conductor received compensation for permanent total disablement caused by accident during his course of employment by the order of supreme court in the case of A.K.M. Shamsuzzaman khan v Chairman, EPRTC 24 DLR (1972) 94.
Moreover, in Bangladesh National Woman Lawyers Association (BNWLA) v The Cabinet Division (Writ Petition No. 3598 of 2010 31 BLD 265) the Honorable High Court has given some direction to the Government for the protection and betterment of the Domestic Workers. On 2nd February 2017, according to a daily newspaper, The High Court asked the Ministry of Labour and Employment, city corporation, district administration and Upazila Nirbahi Officers (UNO) to form monitoring bodies to protect the rights of the domestic workers across the country in accordance with Domestic Workers Protection and Welfare Policy, 2015.
Therefore, it is evident that, worker's rights have been well protected the domestic legal order of Bangladesh. However, question may be asked as to then why our workers are not getting protection of these rights. The answer is the problem lies in the implementation and enforcement of laws. We hope that the proper implementation of labour laws would safeguard the life and dignity of our workers from any more exploitation and deprivation.
The writer is an LLB student at University of Asia Pacific.