law in-depth
Who are and are not lawyers?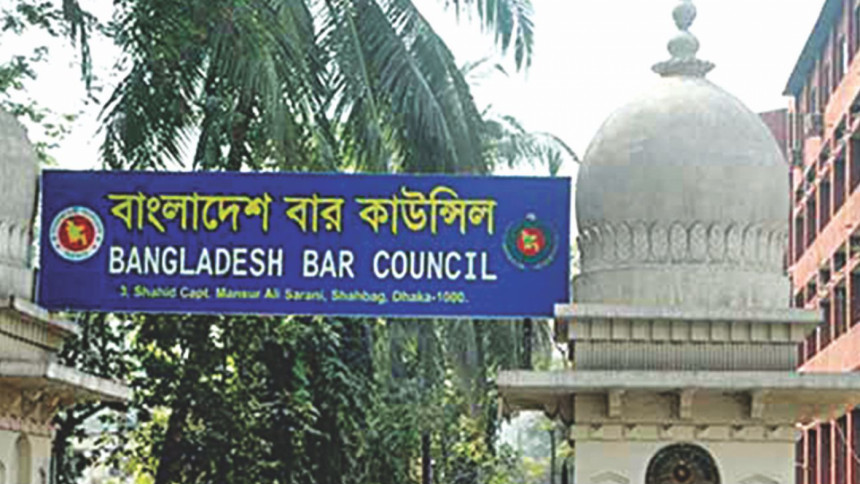 Reported llast year, in Bangladesh Bar Council and Ors v A.K.M. Fazlul Kamir and Ors [14 ADC (2017) 271], Chief Justice Sinha mentioned how it is a crying need of time that legal academia and profession maintain a close tie. He praised the nexus between lawyers and law education providers during the sixties and seventies and mentioned that law teachers should be allowed to enrol themselves as Advocates in the courts.
For readers who are unaware, chapter 4 clause 8 of the Canons of Professional Conduct & Etiquette quotes - 'An Advocate should not as a general rule carry on any other profession or business, or be an active partner in or a salaried official or servant in connection with any such profession or business. [emphasis added]'. Hence, it is clear that, in Bangladesh, a faculty member of law has to suspend his law practicing license (in case he already is in possession of such) while being employed at a university.
The above is certainly of disadvantage to the legal community, specially students who are left out from receiving the best (probably) from the most meritorious bunch of law graduates, who traditionally are seen to pursue academia in Bangladesh. Though a bunch of further arguments can be made to establish why it is impractical to bar law academics from practicing, the aforementioned clause at this point of time is outdated to the extent that it arguably bars the in-house counsels from being Advocates in the courts of law.
Most major companies and banks have their own legal wings. Lawyers belonging to such wings do not usually represent the companies as litigators, but look after the legal documentations and act as liaison officers, working with the enlisted panel of lawyers or law firms that handle the company law suits. However, whether they represent their companies or not is immaterial, considering the fact that in accordance with the concerned clause, they do fall as salaried company employees. Hence, provided the Bar Council of Bangladesh wishes to strip off the licenses of those Advocates working at legal departments of companies and banks, they may well do so. Though, the reality is that the Bar Council has no ready means to find out whether an Advocate is employed elsewhere, thus, allowing the in-house counsels to conveniently 'forget' to notify the Bar Council to suspend their law practicing permissions for the time they remain employed.
In order to avoid the risk of being debarred, lawyers in Bangladeshi law firms may consider not being on employment agreements, but on retainership agreements, where they would be paid professional fees that must be declared by them to be taxed on. That way, on paper, Advocates would not only remain independent but perhaps an advantage on the part of the firms' lies as well, considering tax savings.
It can possibly be understood that while bringing these laws into force, the Bar Council did not actually intend to prohibit legal scholars working as law teachers from practicing law, since it would deprive the legal system of some of its brightest minds. It is also highly unlikely that the Bar Council intended to deprive the Advocates from creating partnership firms, given that it is a common practice around the world.
It is perhaps safe to state that it is beyond any doubt that changes are required to be made in the Canons, given that the current clauses fail to meet modern day realities. Consequences of the strict implementation of the Canons at this point seems ludicrous and may at best serve the interest of very few, harming too many.
The writers are lecturer and final year student of the Department of Law, North South University respectively.