Mediation to resolve migration related disputes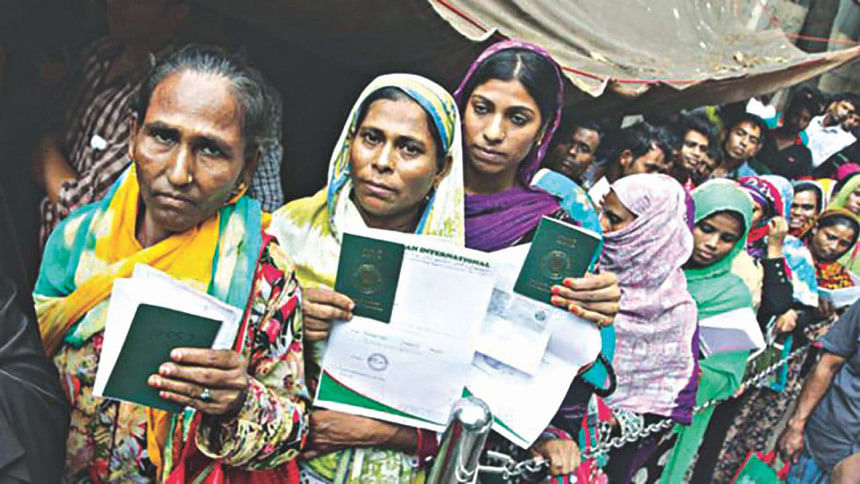 A case takes decades to resolve in our judicial setting. Accustomed to that idea, people have become reluctant to take matters to the court nowadays. Particularly, people in the rural areas, unwilling to bear the unaffordable litigation cost, have grown apathetic to getting involved with any legal proceeding.
In this regard, alternative dispute resolution tools can be applied aptly in our country which is yet to gain traction.
Mediation, a process not so different from the traditional Salish, can prove to be effective in resolving disputes in rural areas. Traditional Salish has been the popular method of solving disputes in the rural areas for a really long time. Mediation, however, is a more developed and systematic way where both the parties have an equal say, making the system more fair and transparent. Mediation, transformed from traditional Salish, has been being successfully utilised by the NGOs and other development organisations to moderate contentions.
In rural areas dispute related to migration process is a common issue with a large number of workers falling victim to fraudulence by dalals. The number of migrant workers is increasing every year. In 2017, about 10, 08, 525 workers have migrated from Bangladesh. These workers play an undeniable role in ameliorating the economic status of the country by maintaining a lucid flow of remittance whose protection should be taken more seriously. Refugee and Migratory Movements Research Unit (RMMRU), for example, has formed a mediation committee in Tangail that has been running its activities fluently to resolve fraudulence related disputes of migrant workers.
The mediation setting is designed with an advisory committee, a mediation committee and youth volunteers. The advisory committee consists of experienced individuals with expertise in the field. The mediation committee consists of local leaders and reputed personalities who are obeyed and revered in that area, as well as RMMRU representatives and lawyers. The youth volunteers are 15-25 year-old local youths who assess the complaints, organise the sessions and undertake post-mediation follow-up activities.
An innovative approach has been taken through the youth volunteer group who visit areas personally to gather complaints. Moreover, awareness raising campaigns and announcements in the mosques and community places have made the mediation work done by RMMRU known to the mass people of the areas they work at.
The presence of the local leaders influences the accused persons to attend the mediation and place their own arguments. After hearing them, the report prepared by the mediation committee is sent to the advisory committee where a decision is finalised in the presence of the parties.
Interestingly, even the accused persons generally favour mediation over going to the court. The mediators focus on balancing the claim of both parties so that each party is satisfied with the decision. As the whole process is voluntary, both the parties leave without any objection at the end of a successful mediation.
The writer is a contributor, Law & Our Rights, The Daily Star.