LDC graduation and legal challenges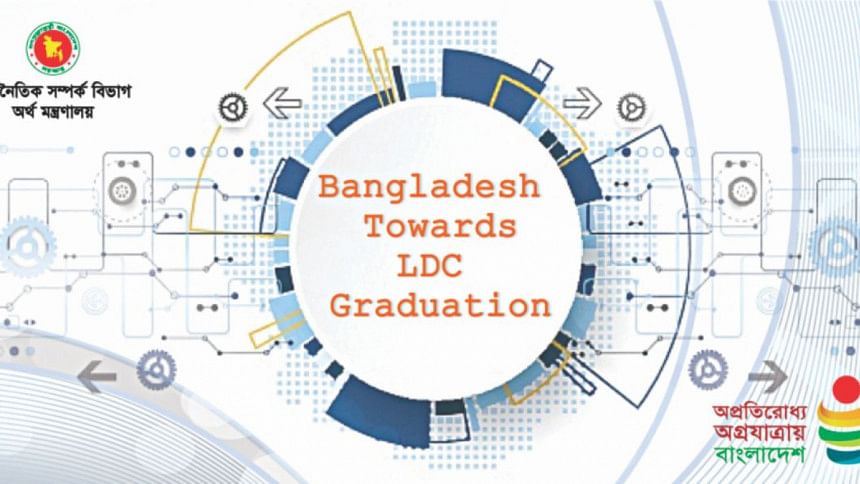 On 16th March 2018, we have come to know that Bangladesh has attained all three criteria (Gross National Income, Human Assets Index and Economic Vulnerability Index) for graduation from the least-developed country (LDC) group to developing one. Bangladesh has set a goal to establish itself as a middle-income country by 2021 and a developed and prosperous country by 2041. Until today, being an LDC, Bangladesh is getting some flexibilities and facilities (i.e., Special & Differential Treatments - S&DTs), particularly from duty-free and quota-free market access and TRIPS exemptions in exports which we will lose after graduation. The export of Bangladesh has been facing and will be facing some challenges of Non-Tariff Barriers (NTBs) from different countries after graduation. Anti-dumping is the biggest challenge among them.  
Some of the recent examples of anti-dumping are alarming for Bangladesh. India imposed anti-dumping duty ranging from USD 6.30 to USD 351.72 per ton on export of jute and jute products to India from Bangladesh, which was imposed against 296 organisations of Bangladesh. Thus, Bangladesh is under threat to lose a big market of more than 20% of our total jute export. Another example is anti-dumping duties on exports of Hydrogen Peroxide to Pakistan. Our first victory over such an imposition of duty was Rahimafrooz battery case. Bangladesh is going to get another anti-dumping measure on exports of fishing nets.
'Dumping' is the sale of a product in a foreign market at a price below the normal price in its home market and anti-dumping is a duty levied by the importing country government on that dumped product. Basic requirements for imposition of anti-dumping duties are, evidence of dumping (difference between normal value and export price), evidence of material injury or threat of material injury to domestic industry and evidence of causal link between injury and dumping.
The Bangladeshi exporters, who have been facing such measures, cannot face the measures taken by importing countries appropriately and as such are failing in facing the allegations. If Bangladesh could face appropriately based on the basic points, such as, 'Dumping', 'Material Injury' and 'Causation', probably Bangladesh could win the cases. Bangladesh could themselves investigate the economic factors of these countries, such as, a decline in sales, profits, output, productivity, return on investment, or utilisation of capacity, factors affecting domestic prices, magnitude of the dumping margin, and negative effects on cash flow, employment, wages and capital. Also Bangladesh could bring good results, if they could study on the matter of 'causation' and other substantive laws.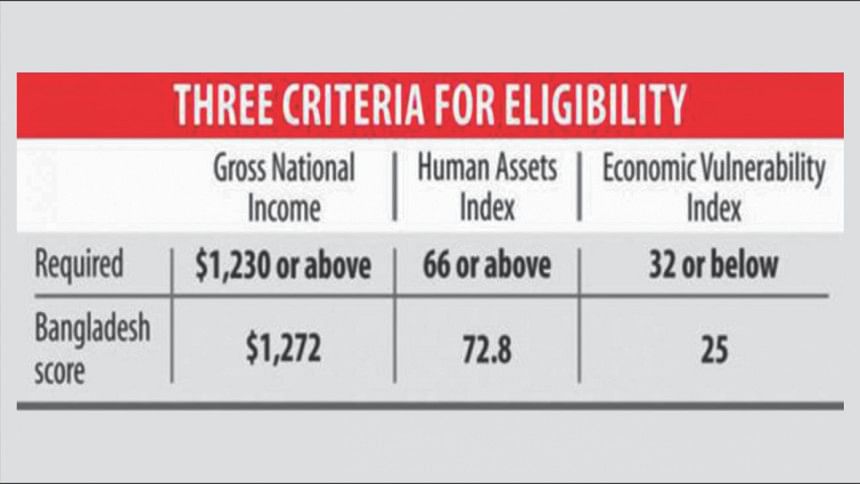 Most of the cases of anti-dumping against Bangladesh are yet to be resolved. If we fail in the cases, the most important causes of our failure in such cases would be our lack of skilled trade lawyers, lack of knowledge in regulating laws and lack of negotiation skill. The regulating laws for anti-dumping are GATT Article VI and the Anti-dumping Agreement (Agreement on implementation of Article VI of the GATT, 1994) which was concluded during the establishment of the WTO in 1995.
Bangladesh needs more skilled negotiators, specially skilled in international trade negotiations. To develop our expertise, we need to develop our skill in terminologies like, BATNA (Best Alternative To a Negotiated Agreement); ZOPA (Zone of Possible Agreement), etc. and other negotiating tools.
If Bangladesh is graduated, we will lose tariff facilities of LDCs and then if we are faced with more anti-dumping measures, we will be economically in vulnerable position. We would be in most vulnerable position, if we face anti-dumping measure against our garments and textiles industry. Therefore, we need preparation for facing such obstacles. To prepare ourselves for the post-LDC situation, we need to enhance our negotiating capacity as well as conduct study and analysis in various areas of trade law including anti-dumping.
The writer is an Advocate, Supreme Court of Bangladesh.