Man sentenced to death for murdering wife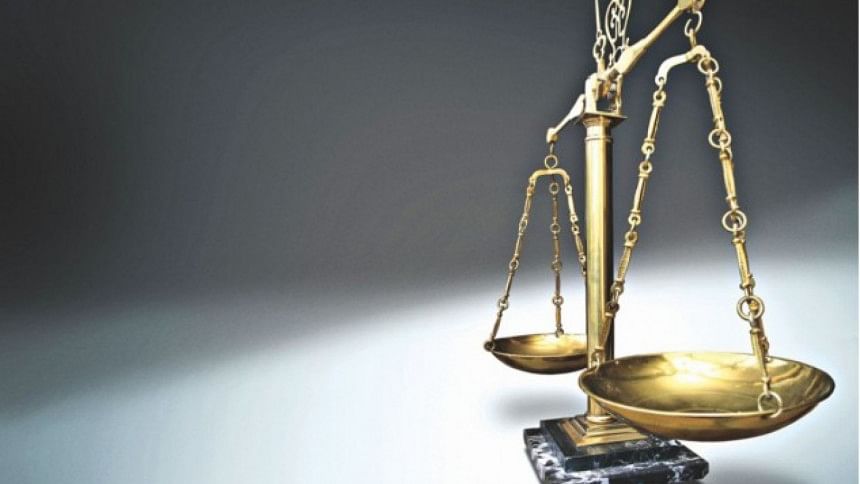 A Thakurgaon court today sentenced a man to death for murdering his wife and another person to life in prison for assisting in the crime.
Thakurgaon District and Sessions Judge Mamunur Rashid gave the verdict in presence of the convicts Imtiaj Hossain alias Diamond (37) and Asad Hossain alias Jesi, (28).
Imtiaj and Asad were also fined Tk one lakh and three lakh, respectively, in default of which the latter will have to serve one year more in jail.
According to prosecution, Imtiaj strangled his wife Faria Akhter Mumu (24) at their house in Munshipara area in Thakurgaon on August 1, 2013.  
Later, he along with Asad hanged the body from a beam of his room to stage it as suicide.