Husband, 2 others sentenced to death for killing woman, son in Kakrail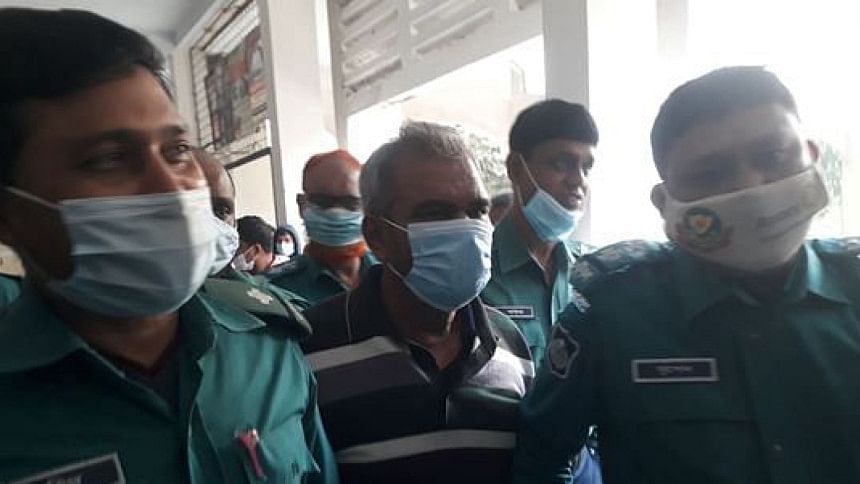 A Dhaka court today sentenced three people to death for killing Shamsun Nahar and her 17-year-old son Sajjadul Karim Shaon in Dhaka's Kakrail area in 2017.
The convicts are: Shamsun Nahar's husband Abdul Karim, his third wife Sharmin Akter Mukta and Mukta's brother Al-Amin Johny.
Judge Md Rabiul Alam of the Third Additional Metropolitan Sessions Judge's Court of Dhaka pronounced the verdict in presence of the convicts at a courtroom.
In the judgment, the judge said the prosecution was able to prove the charges brought against the convicts without a doubt and they deserved the highest punishment for their "heinous offences".
The judge observed that children are the greatest wealth to parents but the father along with others killed his son and his wife in cold blood.
Earlier, the court recorded statements of 17, out of 22, prosecution witnesses including the complainant of the case.
On November 1 in 2017, 46-year-old Shamsun Nahar and her son Shaon, an A-level student, were murdered at their home in the capital's Kakrail area.
They were murdered due to family dispute over property, according to the case documents.
On November 2 that year, Ashraf Ali, brother of Shamsun Nahar, filed the murder case with Ramna Police Station against Abdul Karim, Mukta, Johny and several other unidentified people.
Police arrested Abdul Karim and Mukta from Dhaka on November 3, while Rab detained Johny from Moksedpur upazila of Gopalganj on November 4 in connection with the double murder.
On November 8 that year, Johny gave his confessional statement in the case to a Dhaka magistrate.
Md Ali Hossain, an inspector of Ramna Police Station, pressed charges against the trio on July 16, 2018.
The court framed charges against them on January 31, 2019.