Covid-19 pandemic: CJ reconstitutes SC benches to deal with urgent cases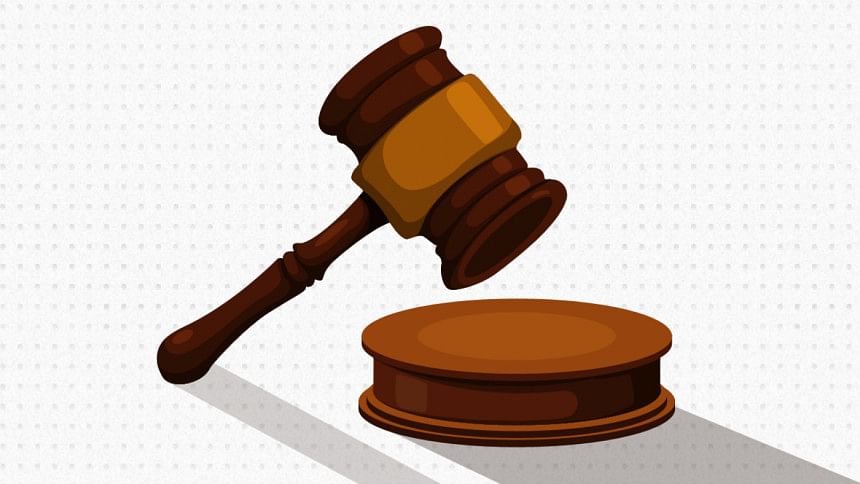 Chief Justice Syed Mahmud Hossain has reconstituted some benches of the Appellate and High Court Divisions of the Supreme Court for virtually hearing and disposing of urgent cases to deal with the changed situation amid the Covid-19 pandemic.
Two separate notifications were issued by the SC administration to this effect today.
A notification said Court No-1 of the Appellate Division (a full bench of the Appellate Division headed by the chief justice) will run judicial functions from 9:30am to 12pm every Sunday, Tuesday and Thursday and its chamber judge will deal with the cases from 11am every Monday and Wednesday.
Effectiveness of the notification will continue till further order.  
Another notification said four High Court benches -- three division benches (two-judge) and a single-member (one judge) -- out of total 52 will perform judicial functions though using information technology to deal with urgent writ, civil, criminal, company and admiralty related petitions.
The division benches are: Justice M Enayetur Rahim and Justice Md Mostafizur Rahman; Justice FRM Nazmul Ahasan and Justice Shahed Nuruddin; and Justice JBM Hassan and Justice Razik-Al-Jalil. The single-member bench was formed with Justice Muhammad Khurshid Alam Sarkar.
Earlier on April 4, Chief Justice Syed Mahmud Hossain decided to run the court functions on a limited scale from April 5 to April 11 due to rapid surge of Covid-19 pandemic.
According an earlier notification issued by the SC administration on April 4, a magistrate will deal with the urgent cases under the chief judicial magistrate and metropolitan magistrate court in every district strictly following health safety guidelines.
The interim orders of bail will continue for next two weeks, the notification said, asking the judges and court officials and staff members not to leave their work places during this period.