Marks to be Registered as Trademarks in Bangladesh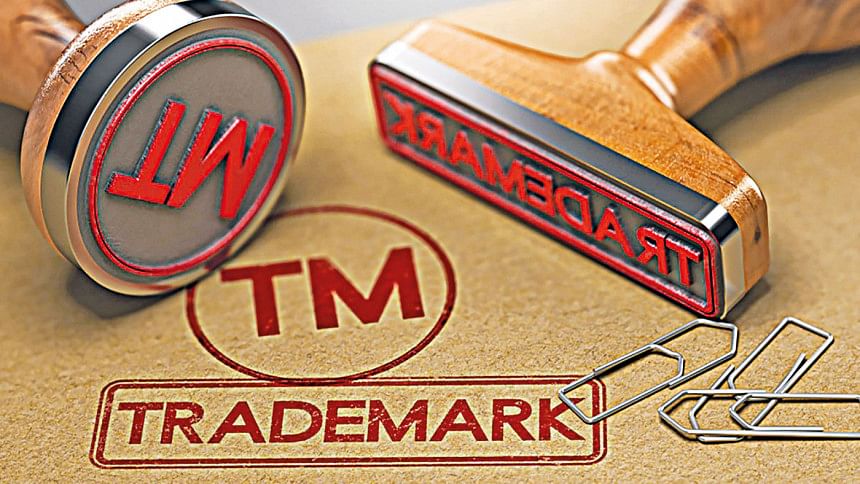 The importance of protecting Intellectual Property (hereinafter "IP") rights is evidently unquestionable. In this era, the psychology of a consumer is to find out which company's product is appropriate for him and the consumer usually does some market research in this regard. Here comes the value of brand name or mark. Now-a-days, creating a brand value is mostly important for a company or enterprise and the process starts with registering trademarks. In Bangladesh, the registration procedure is not complex and one can complete the registration within the shortest possible period of time. But for this purpose one has to know what types of marks are registrable and also the requirements for a mark to be registered as trademark. A trademark can be used even if it is not registered and such use has some legal consequences. But a registered trademark is eligible to get all types of legal protection.
Internationally, the following marks are recognised as trademarks: word mark, figurative mark/logotype, three-dimensional mark, sound mark, motion mark, multimedia mark, hologram mark, position mark, pattern mark. In Bangladesh, the Trademarks Act, 2009 (hereinafter "the Act") is applicable and chapter 2 of this Act contains provisions relating to marks which are registrable. As per section 5 of the Act, a trademark may be registered in respect of certain class of goods or service by complying with the requirements determined for the respective class or classes.
Section 2(23) provides that "mark" includes a device, brand, heading, label, ticket, name, signature, word, letter, symbol, numeral, figurative elements, combination of colours or any combination thereof. Section 2(10) provides that "name" includes any abbreviation or initials of a name. However, other words as provided in section 2(23) have not been defined. However, we find a list of marks which are registrable as trademark in Bangladesh. It is clear that the following marks are not registrable in Bangladesh: 3-D mark, sound mark, motion mark, multi-media marks, hologram marks etc.
Section 6 of the Act provides that a trademark shall not be registered unless it contains or consists of at least one of the following essential particulars: (a) the name of a company, individual, or firm, represented in a special or particular manner; (b ) the signature of the applicant for registration or some predecessor in his business; (c) one or more invented words; (d) one or more words having no direct reference to the character or quality of the goods or services, and not being, according to its ordinary signification, a geographical name or a surname or a personal name or any common abbreviation thereof or the name of a sect, caste or tribe in Bangladesh; (e) any other distinctive mark.
Therefore, a word, be it the name of a company, individual or firm in a special or particular manner or invented word, having no direct reference to the character or quality of the goods or services and also not a geographical name or surname or a personal name or any common abbreviation or the name of a sect, caste or tribe in Bangladesh is eligible to registration. Point to be noted that as per section 2(23) 'name" can be regarded as marks and be eligible for registration but section 6 puts some restrictions on types of name which cannot be registered. For example, "powerful", "best" or "strong" etc. cannot be registered as a mark or part of mark. Also, if an intended mark is phonetically similar or as much similar to create confusion with other registered trademarks then that intended mark is not registrable.
Moreover, sections 8, 9, 10, 11, 14 and 67 of the Act provide criteria for registration of certain marks and the instances when a mark is prohibited to register. Section 8 of the Act provides that no mark or part of a mark shall be registered as a trademark-(a) which comprises or consists of any scandalous or obscene matter; or (b) the use of which would be contrary to any law for the time being in force; or (c) the use of which would be likely to deceive or cause confusion; or (d) which contains any matter likely to hurt the religious susceptibilities of any class of the citizens of Bangladesh; (e) which is identical with, or is an imitation of, or contains as an element, an armorial bearing, flag or other emblem, a name or abbreviation or initials of the name of, or official sign or hallmark adopted by, any state or international organization created by an international convention, charter or other instruments, unless authorised by the competent authority of that state or organization; or (f) which would otherwise be disentitled to protection in a court; (g) the application is made in bad intention and faith.
Section 9 of the Act provides prohibition on registration of names of chemicals. Section 10(1) of the Act imposes prohibition of registration of identical or deceptively similar trademark to a registered trademark of goods or description of goods or in respect of the same services or description of services, as the case may be. However, sub-section (4) provides that no trademark shall be registered in respect of any goods or services if it is identical with, or confusingly similar to, or constitutes a translation or a mark or trade description which is well-known in Bangladesh for identical or similar goods or services of another enterprise. Section 11 of the Act provides criteria on use of names of living persons or dead persons. Section 12 of the Act says about registration of parts of trademarks and of trademarks as a series. Section 67 of the Act provides restriction on registration of textile goods.
From experience, it might be said that some ground works are needed to be done before submitting an application for registration. There is a search option which helps to find out the eligibility of a mark for registration. Therefore, before registration of a mark, the applicant needs to check all the sections in order to get the mark registered  without any difficulty.
The writer is an Advocate, Supreme Court of Bangladesh and Managing Partner of Pathan and Associates.