Williamson stands out amid IPL binge-hitting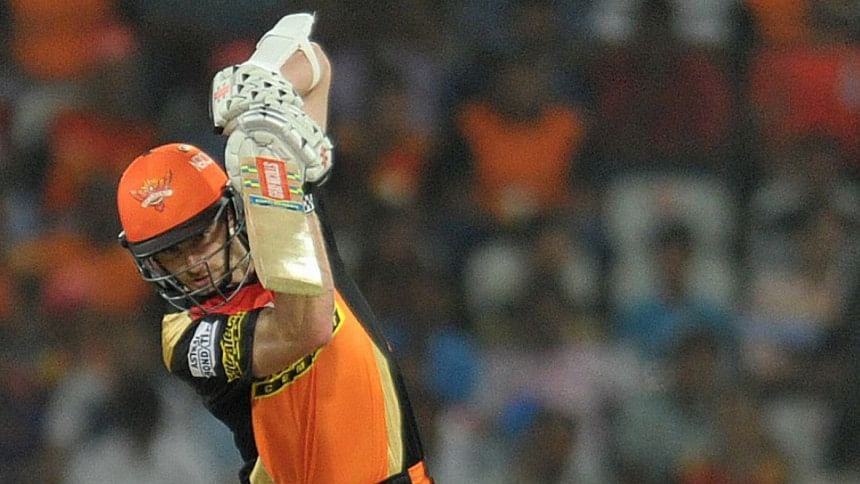 Kane Williamson more than compensated for his lack of raw power with characteristic finesse to score 89 and set up Sunrisers Hyderabad's 15-run victory against Delhi Daredevils in the Indian Premier League on Wednesday.
The champions kept him out of their first five matches of the ongoing tournament but the New Zealand captain provided a timely reminder of his worth in his first outing.
He started off slowly but went on to hit six boundaries and five sixes in his 51-ball knock to prove that he may not rival the power-hitting prowess of someone like West Indian Chris Gayle but is technically adequately equipped for the short format.
"I wish I could smack a few like Chris Gayle, but unfortunately not to be," he told the tournament website (www.iplt20.com).
"I think it is about adapting to the best of your abilities and playing around with your strong points.
"There are some incredible players that can whack it 120 meters. I do practise hard in the nets to hit the ball long, but probably it is not in my genetic make-up to do that.
"So, I try and find a different way, something similar to the knock I played tonight."
With skipper David Warner, fellow Australian Moises Henriques and the Indian duo of Shikhar Dhawan and Yuvraj Singh preferred in the top half of Hyderabad's batting line-up, Williamson replaced Afghan off-spinner Mohammad Nabi for the home game against Delhi.
"Sitting on the bench for the first few games is part and parcel, and the guys were doing a fantastic job," the 26-year-old said.
"Being on the sidelines you are always practising to be as ready as you can for your first game.
"It has to do a lot with the mental shift from the other formats that we have been playing. That is the challenge, you have to be in tune with everything and be ready whenever need be."