Trump's state visit to India set for Feb 24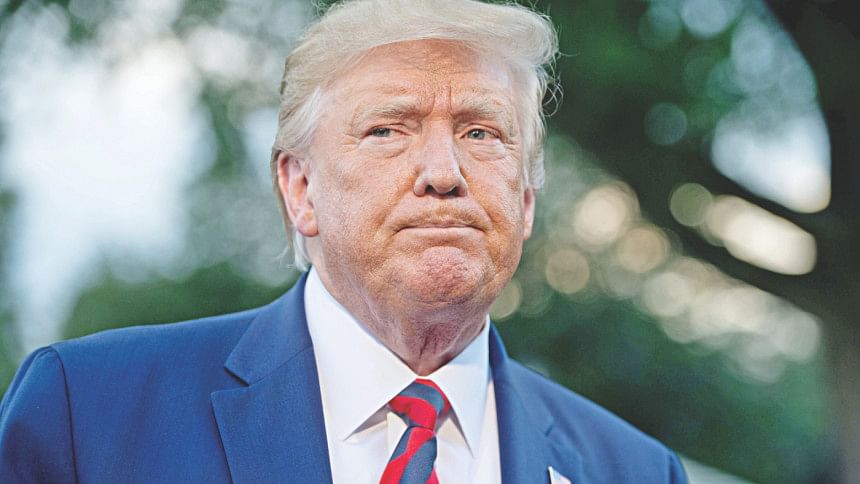 US President Donald Trump will pay his first state visit to India on February 24-25, the Indian Prime Minister's office announced today, amidst indications that the two countries are working on sealing a ticklish trade deal.
Trump, who is visiting at the invitation of Indian Prime Minister Narendra Modi, will be accompanied by US First Lady Melania Trump, it said in a media statement.
During the visit, the president and first lady will attend official engagements in New Delhi and Ahmedabad and interact with a wide cross-section of Indian society.
The statement said, "The global strategic partnership between India and the US is based on trust, shared values, mutual respect and understanding and marked by warmth and friendship between the people of the two countries."
"The relationship has further evolved under the leadership of Prime Minister Modi and President Trump, with significant progress in all areas including trade, defence, counter-terrorism, energy, coordination on regional and global issues as well as people-to-people ties," it said.
The visit will provide an opportunity for the two leaders to review progress in bilateral ties and "further strengthen our strategic partnership," according to the statement.
India and the United States are likely to clinch a trade deal during Trump's visit and trade officials of the two countries are reportedly giving final touches to the deal expected to cover specific sectors.
A pact on further enhancing defence cooperation is also likely to be sealed during the visit.
India is seeking exemption from high duties imposed by the US on certain steel and aluminium products as well as resumption of benefits on tariff on certain products under their Generalised System of Preferences (GSP).
The imposition of high duties and withdrawal of GSP facility created trade friction between the two countries as India had hit back by clamping higher duties on certain goods from the US.
India is also pressing the US to facilitate greater market access for its products in sectors such as agriculture, automobile, auto components and engineering.
The US, on the other hand, wants greater market access for its farm and manufacturing products, dairy items and medical devices in India.
In 2018-19, India's exports to the US stood at $52.4 billion, while imports were $35.5 billion. The trade deficit dipped from $21.3 billion in 2017-18 to 16.9 billion in 2018-19.
India received foreign direct investment worth $3.13 billion from the US in 2018-19, higher than $2 billion in 2017-18.