Mithun Chakraborty joins BJP before Modi's rally in Kolkata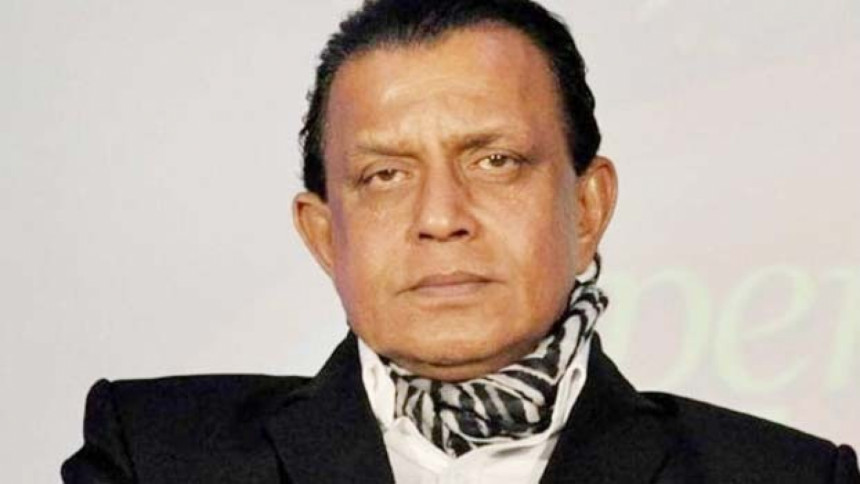 Veteran actor Mithun Chakraborty joined India's ruling Bharatiya Janata Party (BJP) today and shared the dais with Prime Minister Narendra Modi at a mega rally in Kolkata ahead of the coming assembly elections in the state beginning later this month.
Ahead of Modi's arrival on the dais at Brigade Parade ground, the 70-year-old actor was welcomed into the party by BJP's senior leaders Dilip Ghosh and Kailash Vijayvargiya, who presented Mithun with a saffron "uttariyo".
Mithun, who made his acting debut with Mrinal Sen's "Mrigaya" (1976) and became a craze with the youth for his dancing ability in the 1982 Hindi film "Disco Dancer", was a big draw where thousands of people turned up for the BJP's first major rally, reports our New Delhi correspondent.
BJP is pulling out all stops to defeat West Bengal's Mamata Banerjee-led Trinamool Congress which has been ruling the state for the last decade.
This was Modi's first visit to West Bengal since the state's Assembly poll dates were announced last week, although he has already been there at least three times in the past few months.
Elections to West Bengal's 294-seat assembly are scheduled to be held in eight phases from March 27 to April 29 and the results will be declared on May 2.
After winning three seats in the 2016 assembly election, the BJP had made deep inroads into the state by the 2019 Lok Sabha elections, winning 18 of the 42 seats and reducing Trinamool's numbers to 22.