Mayawati not contesting India's upcoming elections
Says more important for alliance to win seats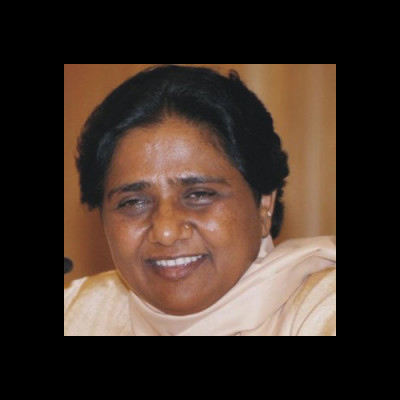 India's Bahujan Samaj Party (BSP) chief Mayawati today said she will not contest the upcoming Lok Sabha elections 2019 effectively backing out of the race for the Prime Minister's post.
The 63-year-old former four-time Chief Minister of Uttar Pradesh said that she took the decision in the light of the "current political situation".
At a press conference in Lucknow, Mayawati said, "I know I can win from any seat. All that I have to do is to file my nomination and my party workers will take care of the rest."
"We have a strong alliance with RLD and SP to defeat BJP. (But) It is more important for us to win more seats than for me to win one," she added.
The BSP supremo said, "I had earlier resigned from Rajya Sabha to keep our movement alive, but keeping in mind the current political situation I have decided not to contest the Lok Sabha elections."
Mayawati had in January this year formed an alliance with Akhilesh Yadav-led SP.
The two parties, who had a history of bitter rivalry in Uttar Pradesh, shed their differences to take on the BJP in the upcoming General Elections.
At the time, Yadav had said, "Uttar Pradesh has given Prime Ministers in the past as well and will give one this time too. I will be happy if the next Prime Minister is from Uttar Pradesh."
On the other hand, Jana Sena chief Pawan Kalyan, whose party joined hands with the BSP for the elections Andhra Pradesh and Telangana, batted for Mayawati as PM.
"Many could not appreciate her personality and greatness. Country needs a strong leader like Mayawati as Prime Minister. This is the wish of crores of people and mine too," Kalyan told reporters in Amaravati.
Mawayati's decision comes a day after she slammed Prime Minister Narendra Modi for prefixing 'Chowkidar' (watchman) to his Twitter handle, which was followed by all BJP leaders.
"Ignoring the philosophy of simple living and high thinking, a man (Modi) who lives a regal life had advertised himself as 'Chaiwala' in the last Lok Sabha elections," she wrote in a tweet in Hindi.
"The same person has pronounced himself a 'Chowkidar' with great pomp and show in these elections only to seek votes. My country is actually changing?" the BSP chief tweeted.
The SP will fight on 37 seats in Uttar Pradesh and the BSP on 38 seats. Three seats were given to Rashtriya Lok Dal (RLD), the third party in alliance, and two seats – Amethi and Rae Bareli – were left for the Congress, which is not part of the alliance.
On 17 March the Congress announced that it was leaving seven Lok Sabha seats for SP, BSP, and RLD.
Copyright: The Statesman/ Asia News Network (ANN)