Modi wins UN's 'Champions of the Earth Award'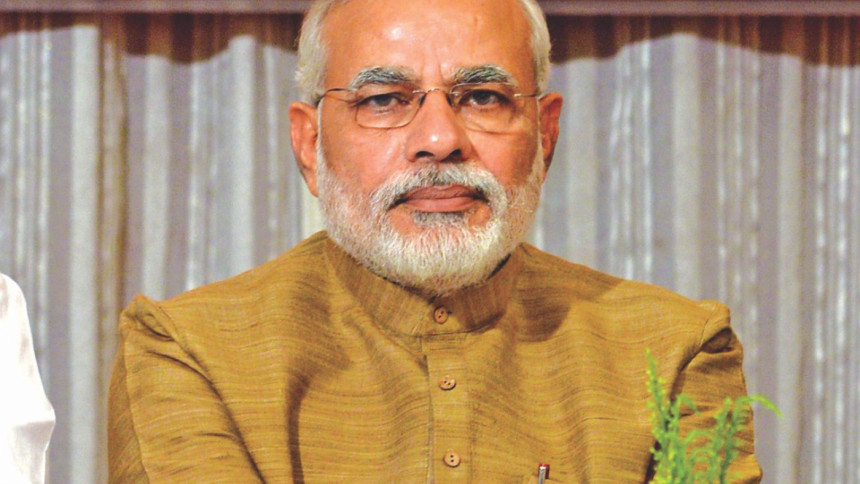 Indian Prime Minister Narendra Modi has been awarded this year's UN's highest environmental honour for his leadership of the International Solar Alliance and pledges to eliminate single-use plastic by 2022.
Six of the world's most outstanding environmental change-makers have been recognised with the Champions of the Earth Award.
"This years' laureates are recognised for a combination of bold, innovative and tireless efforts to tackle some of the most urgent environmental issues of our times," the UN Environment Programme said.
French President Emmanuel Macron and Modi have been jointly recognised in the Policy Leadership category for their pioneering work in championing the International Solar Alliance and promoting new areas of levels of cooperation on environmental action, including Macron's work on the Global Pact for the Environment and Modi's unprecedented pledge to eliminate all single-use plastic in India by 2022.
The other winners of the 2018 Champions of the Earth Awards are Joan Carling of the Philippines recognised with the lifetime achievement award for her work as one of the world's most prominent defenders of environmental and indigenous rights. Carling has been at the forefront of the conflict for land and the environment for more than 20 years.
Beyond Meat and Impossible Foods are jointly recognised in the Science and Innovation category, for their revolutionary development of a popular, plant-based alternative to beef, and for their efforts to educate consumers about environmentally conscious alternatives.
China's Zhejiang's Green Rural Revival Programme is awarded for Inspiration and Action for the transformation of a once heavily polluted area of rivers and streams in East China's Zhejiang province.
Meanwhile, the first assembly of International Solar Alliance (ISA), the 2nd Indian Ocean Rim Association (IORA) Renewable Energy Ministerial Meeting and the 2nd Global Renewable Energy Investment Meeting and Expo will be held in New Delhi from 2nd to 5th October 2018 in New Delhi.
The three events will be inaugurated in a common function by Modi in the presence of UN Secretary Antonio Guterres on October 2.
The International Solar Alliance (ISA), an Indian initiative, was launched jointly by Modi and the then French President François Hollande November 30, 2015, in Paris on the sidelines of the 21st Conference of Parties (CoP 21) to the United Nations Framework Convention on Climate Change.
The Alliance, recognising that solar energy provides potential sunshine-rich countries lying fully or partially between the Tropics of Cancer and Capricorn an unprecedented opportunity to bring prosperity, energy security and sustainable development to their peoples.