India lockdown: Cleaner Yamuna ensures no insect swarm in Taj Mahal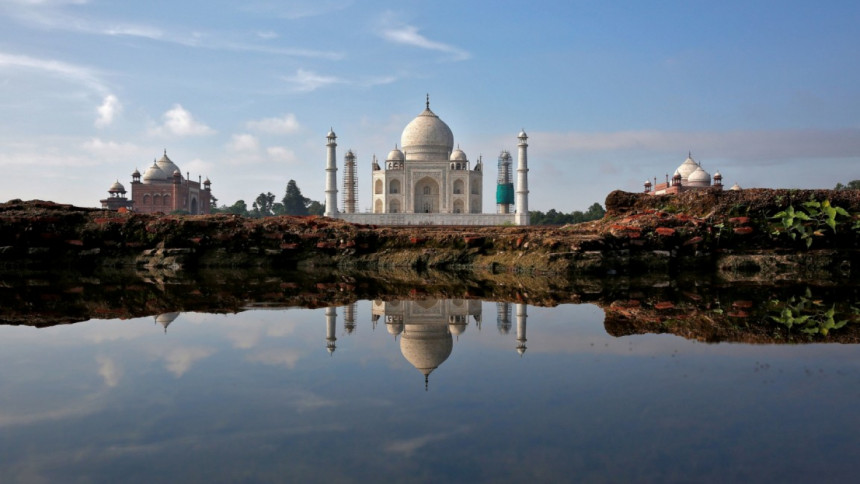 The Covid-19-induced nationwide lockdown and a much cleaner Yamuna river have ensured that the Taj Mahal in India's Agra is free from swarms of insects for the first time in five years, an official of the Archaeological Survey of India (ASI) has said.
Midges or Goeldichironomus, the insects which spawn in the polluted Yamuna river flowing behind the Taj, would invade the 17th century white marbled monument every summer for the last five years but this has not been the case so far this year, said Superintendent Archaeologist (chemical) in ASI Agra circle MK Bhatnagar.
"The insects used to swarm the walls of the Taj and cause stains on its structure, which we used to clean up every year," he said.
"However, this year so far there is no insect in the Yamuna. I went to the river bank and saw it for myself. In fact, the river is so clean that the Taj is reflected in the waters, something not seen in recent times," Bhatnagar said.
The Central Water Commission (Agra region) has said the quality of Yamuna waters has improved as indicated by reduction in the quantum of total salt -- from 1,286 microsiemens in March per centimetre to 965 in April, our New Delhi correspondent reports.
Units of bicarbonate (acidity in water) had come down to 333.8 miligram per litre in March to 293.6 in April, the presence of chloride 183.3 to 128.1mg per litre and hardness of the waste from 256mg per litre to 228 during the same period, said Assistant Research Officer in Yamuna Division Chandrapal.
The Taj Mahal is one of the seven wonders of the world and is among the biggest attractions for foreign and domestic tourists.