Illegal immigrants will be expelled from entire India: Minister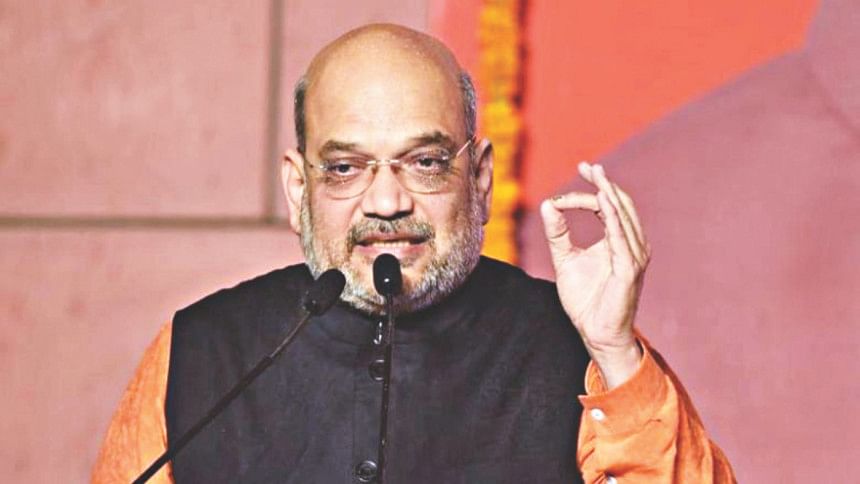 Indian Home Minister Amit Shah today said the government intends to expel all illegal immigrants not just from Assam but from the entire country.
"Our intention is to expel illegal immigrants from the entire country and not just Assam," Amit Shah said while addressing the fourth conclave of the North-East Democratic Alliance (NEDA), an alliance of Bharatiya Janata Party and regional political parties in the northeast India, reports our New Delhi correspondent.
This is the first visit of the minister to Assam since the final National Register of Citizens was published on August 31 leaving out 19.6 lakh people.
He said, "Assam thinks NRC was wrong, smaller states felt there would be a spill over. Let me assure, not only Assam, we want the entire country to be cleansed of illegal migrants. We already have a plan. We will bring all states into confidence."
Shah accused successive Congress governments at the centre of having alienated the north eastern region from the rest of the country.
He alleged long years of militancy in the region was because the congress hardly cared for the region. "The Congress governments sowed the seeds of strife in the northeast. The party did not care for the northeast and because of that militancy flourished. It always believed in the policy of divide and rule," he said.
The home minister also assured that the central government had "no plan to abrogate" the Article 371 of the Constitution which gives north-east its special status.