'Husband isn't the master of woman'
India's top court decriminalises adultery in landmark judgment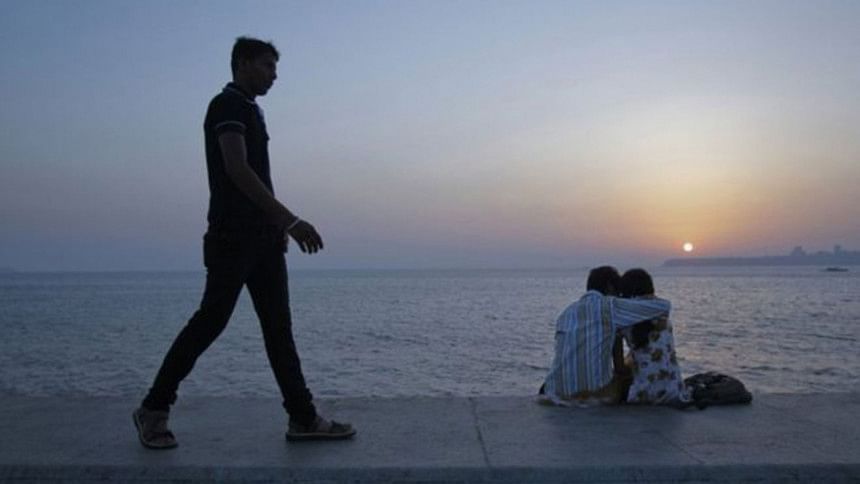 In a landmark and unanimous verdict, India's Supreme Court yesterday declared that adultery is not a crime and struck down the anti-adultery law saying it is discriminatory against women and treated them as "chattel of husbands".
It's time to say that "husband is not the master of woman", Chief Justice of India Justice Dipak Misra said as the five-bench constitution bench delivered the ruling.
Read more: India decriminalises adultery: A look at other countries where it is still a crime or not
It was the second legal decision this month reflecting a more liberal outlook in Indian society with the Supreme Court having on September 6 scrapped a ban on gay sex dating back to 1861.
A bench comprising Chief Justice Dipak Misra and Justices R F Nariman, A M Khanwilkar, DY Chandrachud and Indu Malhotra, the lone woman in the bench, said unequal treatment of women invites the wrath of the Constitution, reported our New Delhi correspondent.
The bench held Section 497 of the Indian Penal Code, which deals with the offence of adultery, as unconstitutional.
Also read: Justice Chandrachud does it again, overrules his father's 33 year old judgment on adultery law
The law, first brought in under British colonial rule in 1860, prescribed that any man who slept with a married woman without her husband's permission had committed adultery, a crime carrying a five-year prison term in the conservative country.
"Adultery cannot and should not be a crime. It can be a ground for a civil offence, a ground for divorce," Justice Misra said while reading out the judgment.
Section 497 of the Indian Penal Code says "whoever has sexual intercourse with a person who is and whom he knows or has reason to believe to be the wife of another man, without the consent or connivance of that man, such sexual intercourse not amounting to the offence of rape, is guilty of the offence of adultery." 
A petitioner, an Indian businessman, had challenged the court to strike down the law, describing  it as arbitrary and                 discriminatory against women.
"Thinking of adultery from a point of view of criminality is a retrograde step," unanimously declared the five-judge bench of the Supreme Court.
Women could not file a complaint under the archaic law nor be held liable for adultery themselves, making it solely the realm of men.
The court said it deprived women of dignity and individual choice and "gives license to the husband to use women as a chattel".
"It disregards the sexual autonomy which every woman possesses and denies agency to a woman in a matrimonial tie," said Supreme Court Justice DY Chandrachud.
"She is subjugated to the will of her spouse."
Government lawyers argued that adultery should remain a crime as it threatens the institution of marriage, and caused harm to children and families, reported AFP.
But in its ruling, the court said extramarital affairs -- while still a valid ground for divorce -- were a private matter between adults.
Adultery might not be cause of unhappy marriage, it could be result of an unhappy marriage, Justice Misra observed.
Prashant Bhushan, a lawyer in the Supreme Court, said the watershed decisions on gay sex and adultery had shown the judges' "adherence to liberal values and the constitution".
"Another fine judgement by the SC," he tweeted after yesterday's ruling.
Congress lawmaker and president of women's wing of the party Sushmita Dev agreed with him. "Excellent decision to de-criminalise adultery. Also a law that does not give women the right to sue her adulterer husband and can't be herself sued if she is in adultery is unequal treatment & militates against her status as an individual separate entity."
National Commission of Women chief Rekha Sharma, too, welcomed the judgement and said it should have been removed long time ago.
In 1954, the court upheld adultery as a crime arguing "it is commonly accepted that it is the man who is the seducer, and not the woman".
But in their ruling yesterday, the judges said this narrative no longer applied, noting also that Britain did away with its own laws penalising adultery long ago.
"Man being the seducer and women being the victim no longer exits. Equality is the governing principle of a system. Husband is not the master of the wife," the verdict added.