Covid-hit Indian economy shrinks by 7.3% in 2020-21
First full-year contraction in four decades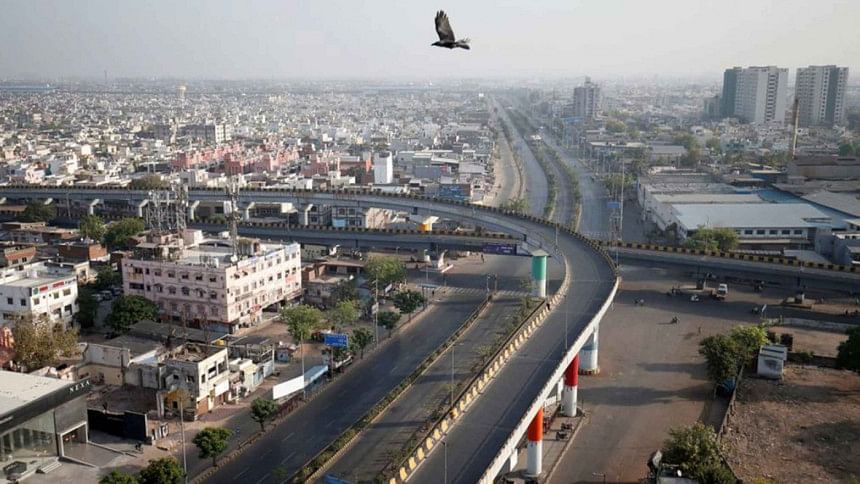 India's economy shrunk by 7.3 percent in the fiscal year that ended in March even though the growth rate picked up in the fourth quarter, just before the world's worst coronavirus outbreak hit the country.
This is the first full-year contraction in the Indian economy, Asia's third biggest, in the last four decades since 1979-80, when GDP had shrunk by 5.2 per cent.
The Gross Domestic Product (GDP) in the Indian economy grew by 1.6 percent in the January-March period, up from 0.5 percent in the previous quarter. GDP had grown by 3 percent in the January-March quarter in 2020.
The economy, which was facing a slowdown even before the pandemic broke out last year, contracted by 7.3 per cent during April 2020 to March 2021 fiscal (FY21), weighed down by nationwide lockdown that sent consumption plummeting and brought most economic activities to a halt.
The GDP expanded by 8.3 per cent in FY17 before slipping to 7 percent in the following fiscal and to 6.1 per cent in 2018-19.
According to data released by the National Statistical Office (NSO), India's real GDP contracted to Rs 135 lakh crore in FY21 (2020-21) from Rs 145 lakh crore at the end of March 2020.
To get back to March 2020 levels, the economy will have to grow by 10-11 percent in the current 2021-22 fiscal, but the outbreak of the second wave of Covid-19 infections last month has disrupted the momentum of economic activity and many expect the GDP may not touch double-digit growth rate despite the low base.
India's fiscal deficit stood at 9.3 percent of the GDP in the last fiscal, better than 9.5 per cent projected in the revised estimates in the budget in February.