The Princess of the Punjab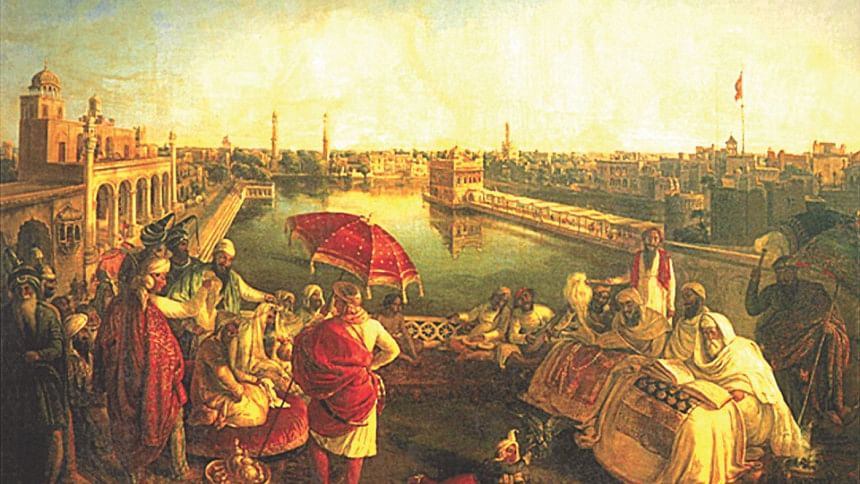 In the summer of 1970, our prestigious Notre Dame College in Dhaka went on recess for three weeks. I was a student there, having recently relocated from Islamabad after my matriculation for a better prospect of a good college education. For our vacation, my cousin Masud and I, decided to travel back to Islamabad to rejoin our families there. Both our fathers were serving with the then central government in Islamabad.
On a fine day we boarded a sleek Boeing 707 of PIA for our onward journey to Islamabad. Actually, there was no airport in Islamabad at that time. Our flight required a brief stopover at Lahore for refuelling and then on to the airfield at Chaklala in Rawalpindi, the "twin city" of Islamabad. The flight was smooth and uneventful, until we were about 40 minutes from Lahore, when our aircraft developed serious engine trouble. The passengers were panic stricken. The cabin crew looked anxious and vexed. Thankfully, the flight captain came on air with assurances that we would soon be landing in Lahore, which we did safely.
After a long tense wait at the Lahore airport terminal, we were finally told that aeronautical engineers, mechanics and spare parts would have to be flown in from Karachi to fix our grounded plane.  Meanwhile, we would be lodged in hotels for the night and get picked up by 3pm the next day for our flight to Rawalpindi. We were in for a long haul.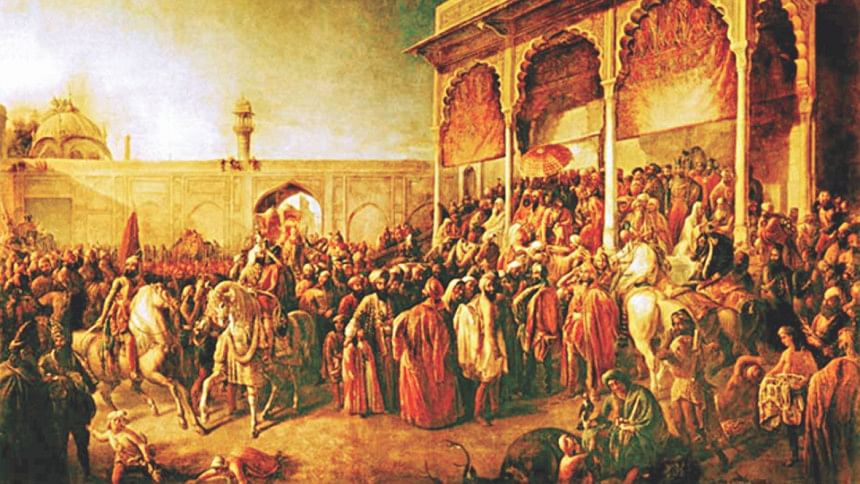 As luck would have it in the midst all these unexpected happenings, I ran into an old family friend, Dr Nazimuddin Ahmed, an eminent Bengali archaeologist at the Lahore airport. He was surprised to see me. He had come to receive a colleague. I told him briefly about our predicament. He listened gravely. Dr Ahmed said that he was attending a seminar in Lahore, after which he would be spending a week at the Lahore Fort, auditing the priceless collection of "Princess Bamba" at the Fort Museum. The strange name piqued me. Who was she? Dr Ahmed told me that Bamba was the daughter of the last Sikh Maharaja Duleep Singh of the Punjab, who was born and brought up in London. However, later in life she had decided to settle down permanently in Lahore where she died in 1957, leaving  behind  an unique, invaluable collection of paintings and artefacts of the Sikh court. I was determined to see the collection. Sensing my enthusiasm, Dr Ahmed produced a booklet from his satchel for me to read. It was entitled, "The Princess Bamba Collection by Dr. F. A. Khan, Department of Archaeology, Government of Pakistan, 1961". It was an informative little catalogue which listed 18 oil paintings, 14 water colours, 22 miniature paintings on ivory, 17 old photographs, 10 metallic objects of art and 7 miscellaneous articles of import. Although, the Princess Bamba collection was not on public display and open only to occasional VIPs, Dr Ahmed kindly arranged for me and my cousin to see it in the coming morning.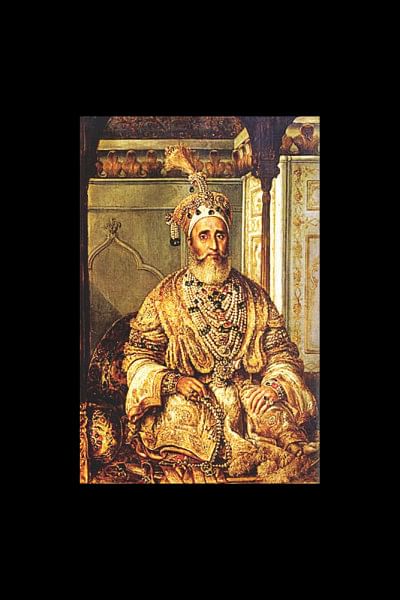 Meanwhile, at the Lahore airport, the passengers from our economy class were transported by PIA buses to a few hotels in Lahore. Luckily, my cousin and I along with a few others were taken to a colonial era hotel named Faletti's, built in 1880. Little did I realise that I would be walking into history. Heritage buildings have always excited my fervid imagination. They have interesting stories to tell. While living in Pakistan, I had also visited some other heritage hotels, such as: Flashman's in Pindi, Cecil in Murree, Dean's in Peshawar, and Metropole in Karachi.
There was an old world ambience about Faletti's. The hotel was already 90 years old when I stepped in. It was in urgent need of a facelift. A staff gave me a hotel brochure which had interesting information. Some legendary names of Hollywood had stayed there. The sultry beauty Ava Gardner and Stewart Granger stayed in 1955, while shooting for the movie "Bhowani Junction" along with the film director, George Cukor. Marlon Brando stayed in 1967, besides many other famous personalities. For dinner that evening, we had an enjoyable continental meal at the Faletti's dining room, while the well known pop band from Karachi, The Bugs, played delightful music.
Early next day we took a pleasant Tonga ride to the Lahore Fort. The museum custodian was waiting for us. My excitement was palpable. A narrow staircase led to the upper storey of the building which housed the Princess Bamba Collection. We entered a large room. It was dimly lit and barely kept at bay the enveloping gloom. A dank, musty odour assailed the nostrils. I observed that the large old masterpiece paintings done in oils seemed to radiate an entrancing effulgence. These were of spectral beauty. The painting of the Mughal emperor Bahadur Shah Zafar II, was partially hidden by a dirty linen, but I managed a quick glimpse. Thankfully, William Dalrymple brought it out of oblivion when he used it as the frontispiece of his book, The Last Mughal in 2006. The one of Maharaja Sher Singh was a gorgeous one, that I fortunately saw again in 1999, at the Victoria & Albert museum in London, in a special exhibition entitled, "The Art of the Sikh Kingdoms". I have reproduced for this article only those paintings that I clearly remember seeing at the Lahore Fort Museum in 1970. As a teenager, I was thus privileged to view the rare Princess Bamba collection.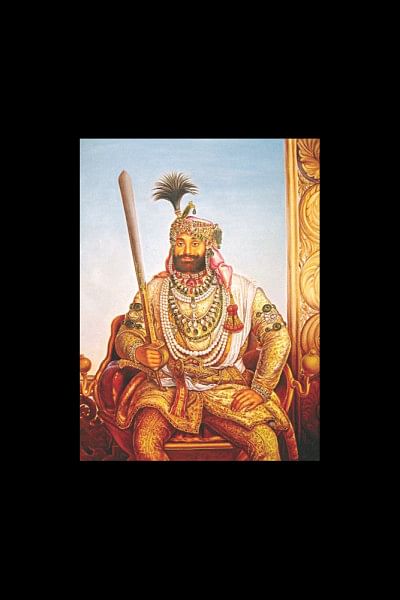 Now on to the compelling story of Princess Bamba  and her extraordinary art collection. Within 10 years of the death of the "one-eyed lion of the Punjab," Maharaja Ranjit Singh in 1839, the founder-ruler of the short-lived, yet magnificent Sikh kingdom, Punjab was annexed by the East India Company in 1849. The fabled diamond "Kohinoor" and a 10 year old boy Maharaja with dark lustrous eyes, Duleep Singh, were presented to Queen Victoria in London, literally as war booty. Although, the kindly queen took a special interest in Duleep and treated him like a son, he was actually an exilic, albeit, a glorified prisoner. In England he was brought up as a country gentleman under watchful eyes, allowed all the perks of aristocracy and introduced to Victorian high-society, yet the void, loneliness and turmoil within him haunted his soul. Even after his marriage to Bamba Muller in Cario, and then raising of their six children in England, thoughts of his lost kingdom in the Punjab and attempts at regaining its possession in which he failed, finally consumed him and he died a heartbroken man in Paris in 1893.
Princess Bamba Sophia Jindan was the eldest daughter of Maharaja Duleep Singh and his first wife Bamba Muller. She was born in London in 1869, and grew up in Elveden Hall in Suffolk, the country estate of her father in England. After completion of her formal schooling she went to Somerville College at Oxford. Completely at ease as a budding socialite in the late Victorian and Edwardian high-society or, while espousing as an early feminist the rights of women's suffrage in London, she was strong-willed and like her father, very conscious of her royal lineage and her avowed love of the Punjab, the lost kingdom of her ancestors, Ranjit and Duleep. She was reported to dream of her former glory. As the last survivor of the royal family (all her siblings had pre-deceased her) she fantasised herself to be the rightful heir to the Punjab. Once her car was wrongly parked in a busy London street, whereupon, a policeman came up and requested her to move it. Not to be deterred, Bamba haughtily told the policeman if he was aware who he was addressing and, that she was "Queen of the Punjab". With that she strutted off with an air of Victorian aplomb, leaving behind a red-faced policeman gaping at her dumbfounded.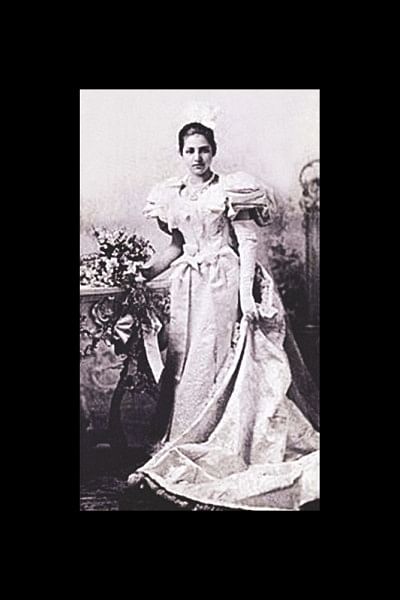 In 1841 an exceptionally gifted Viennese portrait artist, August Schoefft, visited the Sikh court in Lahore. Maharaja Sher Singh was then on the throne. The lure of the Sikh court was still overpowering and it fascinated the artist who was an astute observer. He excelled in painting realistic historical subjects, landscapes and oriental costumes. Some of his stunning Sikh paintings, are actually epics done on a grand scale with an eye for meticulous detail. These are of immense historical significance. Once back in Europe Schoefft exhibited his paintings done between 1841-1855, based on his voluminous notes and sketches, while staying in Lahore and Amritsar. Some of his later monumental works done in Vienna, can be attributed to his phenomenal capacity for recall, creative imagination and artistic license. When Duleep Singh saw Schoefft's works, it was love at first sight. He was overwhelmed and acquired them all. On his death it passed on to his daughter Bamba along with other treasures, which she subsequently brought back with her to Lahore, where she lived in obscurity until her death. Eventually, she bequeathed her entire treasure trove to her faithful secretary, Pir Karim Baksh Supra, a learned man who had sworn undying fealty to her. Supra was fully conversant in English, Urdu, Persian and Arabic. Soon after the death of Bamba, he sold off the entire collection to the Pakistan government, which is housed as a special collection at the Lahore Fort Museum.
Now an epilogue on the Princess. In Lahore Bamba had purchased a house in the posh locality of Model Town and named it Gulzar, with an exclusive rose garden. There she married an Englishman, Dr David Walters Sutherland, the Principal of King Edward College in Lahore. He died in 1939. After the partition of 1947, widowed and alone, her status became even more unfortunate. She was ignored and no importance was shown to her. When she died at the grand old age of 88 years, her funeral regrettably had to be arranged by the British Deputy High Commissioner in Lahore, with only a handful of people in attendance. It is said that not a single Sikh was present. Since she was a Christian, her mortal remains were quietly lowered into the soil of her beloved Lahore at the Gora Kabristan (European Cemetery) on Jail Road, on March 10, 1957.
Before her death, Bamba had chosen with the help of Supra a Persian distich, a two line prosody of a particular melancholy, to be inscribed along with her epitaph on her tombstone. When translated into English it reads thus:
The difference between royalty and servility vanishes
The moment the writing of destiny is encountered
If one opens the grave of a dead
None will be able to discern rich from poor.
In the end, Princess Bamba, had finally reconciled with the eternal truth.
---
Waqar A Khan is the Founder of Bangladesh Forum for Heritage Studies.
---
Follow

The Daily Star Opinion

on Facebook for the latest opinions, commentaries and analyses by experts and professionals.
To contribute your article or letter to The Daily Star Opinion, see our

guidelines for submission

.
---