Early Indian Voyagers to Vilayet
In this essay the word Vilayet, which originated during the Ottoman empire to specifically mean a geographical area or district, is used to denote Europe in general and, Britain in particular. More recently, Vilayet (Bilat in Bengali) has been further narrowed down to mean England, or even London proper. The scope of this essay to begin with, deals with a passing reference to early Indian travellers to Britain in the 17th and the 18th centuries, especially those who have left behind travel narratives. This relatively new genre of early Indian travel writing on Europe as a subject matter has evoked considerable interest worldwide in the last two decades amongst historians, research-scholars, travelogue aficionados and the sundry readership. I shall mention here only five early Indian travellers to Vilayet and touch very briefly upon their travel memoirs where applicable, since each of these remarkable early adventurers clearly deserves a complete feature article on themselves alone.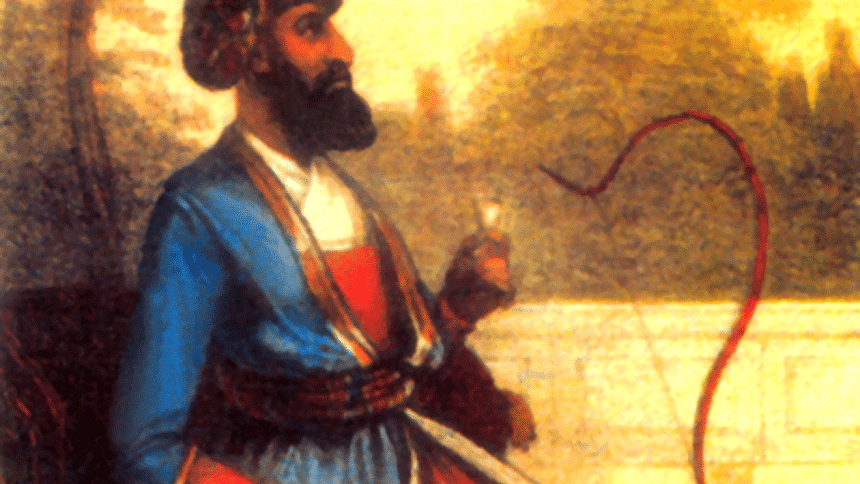 Travel literature has always been a large field in the Western literary tradition, particularly in the study of cultural contacts and the making of images and stereotypes. Because of the sheer quantity and availability of materials, however, most research on travel literature focuses on the Western perspective of the "other", or the "European gaze". Representations of Europeans by Indians during the 18th and the 19th centuries, the era of colonial hegemony, are few and far between. Unlike the Arabs, Persian and the Ottoman Turks who were in contact with Europeans from early on, it was not until the 17th century that Indians came into closer contact with Europeans through their trading companies on the western and eastern seaboards of the Indian subcontinent.
After the handing over of the Diwani of Bengal in 1765 to Robert Clive of the East India Company by the effete Mughal Emperor Shah Alam II, the emperor had sought the help of Clive to conduct him to imperial Delhi with the Company's forces to restore him to the throne of his forefathers, thereby, expelling the Marathas from Delhi. However, a wily Clive made clever excuses that such an important decision was beyond him and, that the emperor would be better off sending an emissary to the King of England requesting for such assistance, and if agreed to by the English monarch, it would then require a treaty. Accordingly, Captain Swinton, a Scot who was fluent in Persian and Hindustani, took along with him Mirza Sheikh Itesamuddin of Nadia, Bengal, a learned Munshi (Persian scholar, scribe and interpreter) and a courtier of the Mughal Emperor, and sailed for England in 1766, to represent the Mughal's case and petition King George III. However, due to the duplicity of Clive the mission failed and a greatly disillusioned Itesamuddin finally returned to Bengal in 1769. Later, at the behest of his family and friends, Itesamuddin wrote in florid Persian an engrossing travelogue entitled, Shigurf Nama-e-Vilayet or Wonderful Tales of Europe, a highly interesting account of his travels to France, England and Scotland. It was the first such travel narrative by an upper-class Indian gentleman, albeit, written in Persian.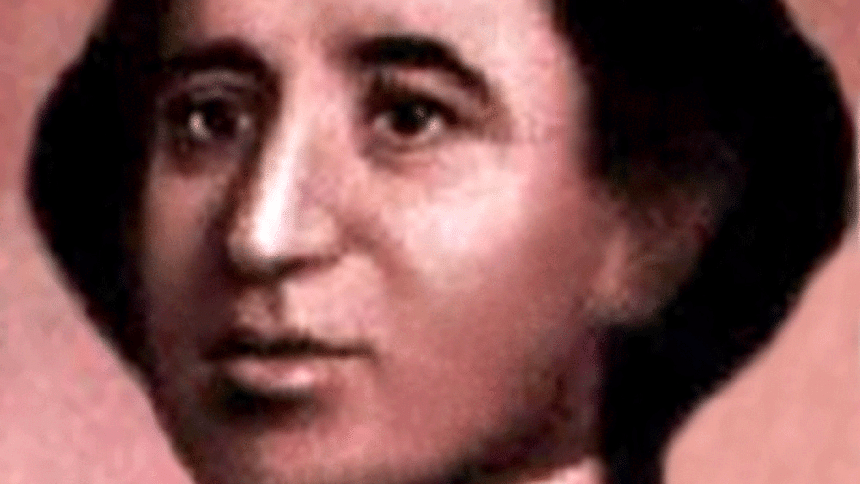 As mentioned earlier, until very recently, South Asian's were primarily exposed to a plethora of memoirs, travel tales or narratives by Europeans on Asia, Africa and the New World for the last 400 years or so. However, during our school history lessons an occasional mention was sometimes made about Arab, Central Asian and Chinese travellers and their accounts of ancient and medieval India. But it was largely the European travel accounts and memoirs of the Indian subcontinent of the ancient, medieval and modern eras, including the British colonial period, which were the predominant discourse in the travel genre, that we were exposed to. Consequently, it often adversely influenced and shaped our own perceptions about ourselves, especially those amongst us who were inveterate Anglophones. Most of the readily available sources, pertaining to the Asiatic peoples, that is, of their varied cultures, history, heritage and sociology (inclusive of myths, overt generalisations and stereotypes) were largely written by western writers. It was usually always about us as seen through the "European gaze". Thankfully, in the last few decades much of the early western travel narratives on South Asia (read Indian subcontinent), some of it archaic, have been challenged and often debunked by more astute contemporary researchers, historians and travel writers both western and subcontinental. Conversely, these contemporary researchers and scholars have also in recent years engaged in painstaking research works, discovering newer sources of travel narratives by early Indian travellers to Britain, forgotten in archives, libraries and private collections in Asia, Europe and even in America. In the last two decades alone, brilliant, seminal and thought provoking publications with increasing confidence on this unique subject have been published. Compelling newly found travel narratives on Europe written by early Indians in Arabic (rarely), Persian, Hindi, Urdu, English and other Indian languages regarding their experiences and perceptions that they had encountered in Europe in the 18th,19th and early-20th centuries are increasingly available online. The eminent American academician Dr Michael H Fisher, Professor of History at Oberlin College, Ohio, (formerly a visiting professor in Dhaka University) is credited with having re-discovered about twenty such early Indian travelogues about Britain alone. It's an enviable find. His highly interesting and informative article entitled: "From India to England and Back: Early Indian Travel Narratives for Indian Readers" is a splendid read. This article is drawn from his monograph, subsequently published as a book, Counter flows to Colonialism: Indian Travellers and Settlers in Britain, 1600-1857, (New Delhi, 2006), a must read for all those interested in the subject.
It should be recalled here that the first ever attempt at translating Itesamuddin's Persian travelogue, an abridged and flawed English translation by James Edward Alexander, with the assistance of Munshi Shumsher Khan, was published by John Taylor from London in 1827, under a rather elaborate title of Shigurf Namah-i-Vilaet or Excellent Intelligence Concerning Europe, Being the Travels of Mirza Itesa Modeen. A much later translation into Bengali of Itesamuddin's Persian travelogue done by the distinguished Professor of Islamic History, A B M Habibullah, titled, Vilaetnama or Tales of Vilayet (1981) was published from Dhaka. In more recent times, Professor Kaiser Haq's pre-eminently readable English translation, The Wonders of Vilayet (Peepal Tree, London, 2001), based on Professor Habibullah's Bengali translation of Shigurf Nama-e-Vilayet, for the very first time introduces the late 18th century travelogue in a lucid and enjoyable style to contemporary readership. This publication was followed closely by another book, Mirza Shaikh Itesamuddin and his travelogue (London, 2003), by Shams N Zaman. However, it addresses Itesamuddin's travelogue in a completely different vein. It is not a translation, but more of an analytical review of the travelogue.
Regardless, of some inherent prejudices of the times, Itesamuddin was a keen observer and has left a vivid account of the French, English and the Scots. He wrote admirably of the resilience and bravery of English sailors on the high seas while battling a storm. He was enamoured by the English women he encountered comparing them to paradisiacal houris. He was highly impressed with the technological knowhow of the English people. He was aware of the advancement the English had made in the fields of education and political governance. He lamented the sad state of affairs of India at the collapse of the Mughal empire.
More recently, I was pleasantly surprised to receive an email from a notable Cuban-American, Humberto Garcia, an Associate Professor of English at the University of California, Merced. He appreciated reading my article online published by The Daily Star entitled, "Soolteen Sahib of Dhaka". I was gratified. Incidentally, Humberto is married to a Bengali lady from Dhaka. Thus, our rapport was instant. He queried about the original journals of Swinton I had mentioned in my essay. And, I tried to help him as best as I could. Garcia is writing a second book, titled England Re-Oriented: How Central and South Asian Travelers Imagined the West, 1750-1857. This study examines how Central and South Asians who travelled from India to Britain between 1750 and 1857 provincialised Britishness through their own performances of Eurasian cosmopolitanism. Whereas critics and historians since Edward Said have emphasised the impact of a philologically-based Orientalism on western ideas of eastern difference, Garcia persuasively argues that early Indian travellers to Britain like Joseph Emin, Mirza Sheikh Itesamuddin, Sake Dean Mahomet, Mirza Abu Talib Khan, Yusuf Khan Kambalposh, and Lutfullah Khan found in other forms of English knowledge about the world a useful resource to negotiate their own place in a hybrid, transnational polity.
It is surprising to note of recorded evidence that since the time of the English Queen Elizabeth I, that is, from early 1600 CE, Indians—men and women (following later)—had already started to enter Britain. As early as December 22, 1616, hardly a decade after the founding of the East India Company (EIC) for trading with Mughal India, the curious Baptism of an Indian youth known simply as Peter was carried out in the presence of a distinguished assemblage in London, his Christian name suggested by no less a person than the English King James I. It is now generally accepted that the earliest Indians to have travelled to Britain in "East-Indiamans" (tall-masted ships: clippers, schooners, cutters, Brigs etc.) were perhaps from the Indo-Portuguese or Luso-Asian communities from the coastal areas of the Indian subcontinent. These men were predominantly recruited by EIC in their cargo ships as lascars (sailors) and also employed on board as deck-hands, loaders, cooks and assorted helpers. Such Indians were also employed in houses in Britain on contractual service. Subsequently, more men journeyed from the port cities of Bombay, Surat, Patna, Goa, Cochin, Madras and the Hooghly river belt which included Calcutta, in West Bengal. From East Bengal seafaring crews recruited in English cargo ships came mainly from the riverine/littoral belts of Chittagong, Dhaka, Narayanganj, Bhola, Sandwip, Barisal and the Sundarbans regions.
It is also on record that from the latter part of 17th century Indian women as Ayahs (maids/nannies) and some Indian women married to British soldiers in the Company's private army, also started to enter Britain often with their offspring. However, after the conquest of Bengal by the East India Company, that is, during the period starting from 1765 onwards, Indians increasingly started to travel to Britain. Many of the East India Company officials on retirement went home having amassed mind-boggling wealth both by private trading and other nefarious means while in India. On return home they were termed as "Nabobs". They were variously Indianised in their habits and consequently, took along with them both male and female Indian servants whom they employed in their opulent manor houses that they built or bought, often engaging them on their vast landed estates. With their enormous wealth these English Nabobs also bought peerage, titles and social prestige, entered politics and sat in the houses of the British parliament, and many of them also became famous in English society.
However, after the Indian mutiny, that is, from the 1860s Indians of all classes and varied professions, primarily from the towns of the three principal British presidencies—Madras, Bengal and Bombay—started to proceed to Britain both as transient visitors (employment seekers) and settlers throughout Britain, mostly in London, Liverpool, Glasgow and Dundee. However, it must be noted here that Indian men and women during this period were overwhelmingly transient visitors, often contractual labourers, and most eventually returned to their homes in India. Sadly, there were also those unfortunate Indian men and women whose English employers often reneged on their pledge, terminated their services without compensation or paying for their passage back to India. Thus ill treated and abandoned, some were known to have died in penury, suffering miserably from cold, hunger, old age and disease, as vagrants and beggars in the streets of English towns.
The following are briefs of four other early travellers to Britain, excluding Itesamuddin who has already been discussed:
Joseph Emin an Armenian was born in Hamadan, Persia, in 1726. He was a prominent figure of the Armenian national liberation movement who travelled to various European countries and Russia in order to secure support for the liberation of Armenia from Persia and the Ottoman Empire. However, his mission failed and in 1744, Emin moved to India to join his merchant father in Calcutta. After a long sojourn abroad again, he settled down permanently in India in 1770. Emin wrote his memoirs where he described all his numerous and dangerous adventures. The book was entitled as Life and Adventures of Joseph Emin, written by himself, and first published in English from London in 1792. He died in Calcutta in 1809.
Mirza Abu Talib Khan stayed in London was from 1800-1802. He was a tax-collector and administrator from northern India, sometimes described as a Persian scholar. He is notable for writing a memoir in Persian of his travels in Britain, Europe and Asia Minor, entitled, Masir Talib fi Bilad Afranji, written between circa 1799 and 1805. The book's title is translated as The Travels of Taleb in the Regions of Europe and was reprinted in the West as Travels of Mirza Abu Taleb Khan in Asia, Africa and Europe. It is one of the earliest travel book by an Indian about the West, and has been described as perhaps the most significant "reverse travelogue" published in Europe during the Romantic era.
Raja Ram Mohan Roy is best known as the famous Hindu reformer who founded the Brahmo Samaj or Theistic Society of God in 1828. He travelled to London in 1830 as an emissary to negotiate an increase in the Mughal emperor's pension and to appeal to the Privy Council against the reintroduction of sati. He was very well received by the London society for his cultivated manners, erudition and progressive intellectual discourses. He easily mingled with philosophers, artists and writers in London of that time and left a lasting impression. However, regardless of his other impressive publications, he did not leave behind a travelogue of his European sojourn as such. He died in Bristol in 1833.
Sake (Sheikh) Dean Mahomed was as an officer in the East India Company's private army. When his commanding officer Godfrey Evan Baker was recalled, Mahomed followed him to Cork in 1784, Ireland. He arrived in London in 1807, and quickly established a reputation as an educated man of letters. His travel memoirs, The Travels of Dean Mahomet (1793) published from London established him as a well-bred man. He eloped with a pretty Irish girl from a respectable family and married her 1786. He was an enterprising man. He introduced shampooing to Europe, opening the first commercial shampooing vapour masseur bath in England. He had the enviable distinction of being appointed as "shampooing surgeon" to both King George IV and William IV of England. In 1810, after moving to London, Dean Mahomed opened the first Indian restaurant in England: the Hindostanee Coffee House in George Street, near Portman Square, Central London.
I hope to follow up with some more interesting names of early Indian voyagers to Vilayet in the near future.
---
Waqar A Khan is Founder, Bangladesh Forum for Heritage Studies.
---
Follow

The Daily Star Opinion

on Facebook for the latest opinions, commentaries and analyses by experts and professionals.
To contribute your article or letter to The Daily Star Opinion, see our

guidelines for submission

.
---