Bangla Academy's 60th Year: Preserving and Projecting Bangali Culture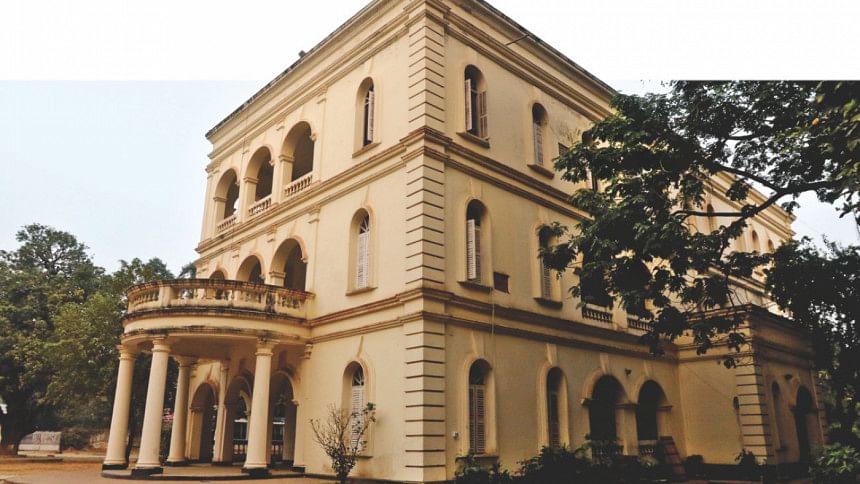 Established in December 3, 1955, Bangla Academy is an iconic institution representing Bangali culture. Its primary function has been the development of Bangla language and literature through extensive research work. With its 60th anniversary celebrated last month, Prof. Shamsuzzaman Khan, Director General of the Academy and a renowned folklorist, talks to The Daily Star's Naznin Tithi about the major achievements of the Academy and the challenges it has faced in promoting research and enhancing its intellectual capacity of scholarship. 
The Daily Star (TDS) : Bangla Academy celebrated its Diamond Jubilee in December last year. How would you evaluate the main achievements of the Academy? Have you had significant research work done throughout these years?
Shamsuzzaman Khan (SK): I would say the first achievement of Bangla Academy was publishing the Ancholik Bhashar Obhidhan (Dictionary of Local Bangla Dialects), the first dictionary of its kind in Bangla, in the late 50s, which was edited by none other than Dr. Muhammad Shahidullah. Some major translation works were done at that time such as Chikitsha Bigyan by Davidson, Al Berunir Bharattotto, etc. Thus Spake Zarathustra by Frederick Nietzsche was translated under the title Zarathustra Bollen.
In 1204-05, the Bengal region came under the reign of Muslim Sultans. At that time, many scholars and pundits, including Ibn Battuta had come to Bengal and wrote about this region. The history of the Middle Age and biographies of many Muslim Sultans were also translated by the Academy.
Lailee-Majnu, edited by Dr. Ahmad Sharif in 1957, was the first book published by Bangla Academy. In 1964, we published Babarnama. Siyar-ul-Mutakherin was translated from Persian by the Academy in 1978. If this book had not been written, a big part of our history would have remained in the dark.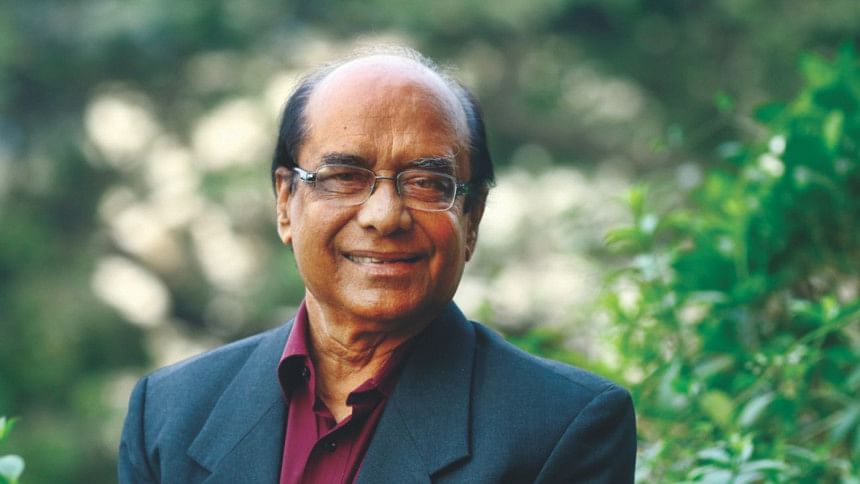 Later, in 1972, when Bangla Academy merged with Kendriya Bangla Unnoyon Board, Dr. Mazharul Islam, the first Director General of the Academy, brought 40 to 45 noted poets, writers, artists, intellectuals, including Asad Chowdhury, Rafiq Azad, Rashid Haider, Muhammad Nurul Huda and Farhad Khan, to work with the Academy. This decision has given the Academy a solid scholarly foundation.
In 1974, Bangla Academy, for the first time, organised a large-scale literary conference, where 75 writers, poets and intellectuals came from India, under the leadership of Annada Shankar Ray. Eight other writers came from six European countries, including the Soviet Union. 
In 1901, Rabindranath Tagore first took the initiative to publish Promito Bangla Bhashar Bekoron (Grammar of Standard Bangla Language) from Bangiya Sahitya Parishad of Kolkata but could not do so because of the non-cooperation of Hindu Brahmin pundits. 113 years later, Bangla Academy has finally published this book. While commenting on this book, The Times of India wrote, "Colloquial (cholti) Bangla finally gets a grammar of its own."
Bangla Academy has been organising the Amar Ekushey Book Fair very successfully and so far it has published more than 5000 books. The Academy organised an international literary conference as part of its Diamond Jubilee Celebration in 2015. Bangla Academy Sahitya Puraskar, initiated in 1960, is the most prestigious literary award in the country.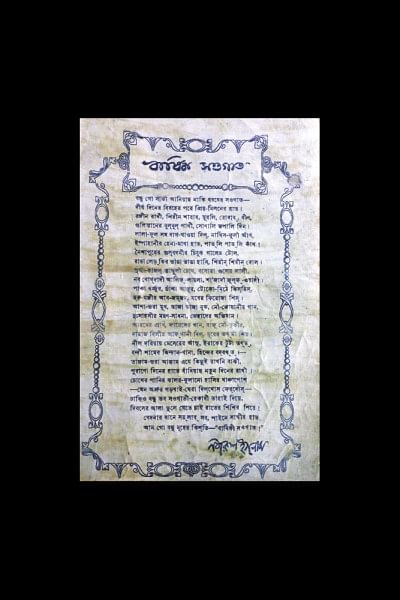 TDS: As we know, Bangla Academy had a project to collect folklore from all around the country. Undoubtedly, it needs in-depth research work and proper methods of collecting folklore. Could you elaborate on the process through which it is collected?
SK: We first did the desk work and decided on the methodology through which we would collect the materials. We follow the contextual method in our fieldworks. If you want to understand a specific component of folklore, you must know the context. We collected information through the process of continuous dialogue with our informants. When we go to a specific area to collect the folklore, we stay with them for a period of time. We participate in their day-to-day activities and rituals and try to become one of them. We have trained people from all 64 districts.
Let me give you an example. A researcher from Finland's Helsinki University had come to Bangladesh for folklore research. We sent her to Kishoreganj. She stayed with a local family and participated in all their activities as if she was a member of the family. What is more, she even stayed with a woman of that family and assisted during her childbirth. We should do that type of in-depth study.
In the 80s, our folklore started getting recognition from all over the world. In 1985, we arranged the National Folklore Workshop, which was attended by Professor Alan Dundes, renowned folklorist and anthropologist of the University of California, Berkeley, Henry Glassie, a globally recognised expert on folk arts, Unius, a German ethnomusicologist and several others from all around the world.
When Dinesh Chandra Sen, with the assistance of Chandrakumar Dey, edited the Mymensingh Geetika, it received worldwide recognition. Foreign experts from all over the world were amazed by the humane approach of this folk ballad. But Sukumar Sen and Nandalal Gupta questioned the authenticity of Mymensingh Geetika. In the early 60s, an expert from Czechoslovakia, Dusan Zbavitel, came to Bangladesh under UNESCO and did extensive research for six months at Bangla Academy. He went to do his fieldwork with poet Jasimuddin but didn't find any such folk ballads. But he wrote a book based on his field experience titled Folk ballads from Mymensingh and the Problems of Their Authenticity. At that time, he told us, "Just because you can't find something doesn't mean it is not there." When Professor Lauri Honko, a world recognised folklore expert from Finland, came to attend a seminar arranged by the Academy, he said he believed that the Mymensingh Geetika existed and told us to go and look for it. We went to Mithamoin, a marginal area of Kishoreganj, in search of the ballad. There we found a Choukidar (watchman) who was reciting the ballad in the light of a lantern. Thus Dusan's belief was proven right through our research.
TDS: The Academy undertook a project of writing the local history of our Liberation War by collecting stories from the grassroots level. How successful has this endeavour been?
SK: This project was undertaken by the Academy during the tenure of Dr. Mazharul Islam. Twenty six researchers were appointed by the Academy to work on the project. But the project had seen no progress because of lack of coordination. Later, we took some initiatives to write the local (ancholik) history of the Liberation War and published 10 to 15 books. But when the Ministry of Liberation War Affairs was established, the responsibility was shifted to the ministry.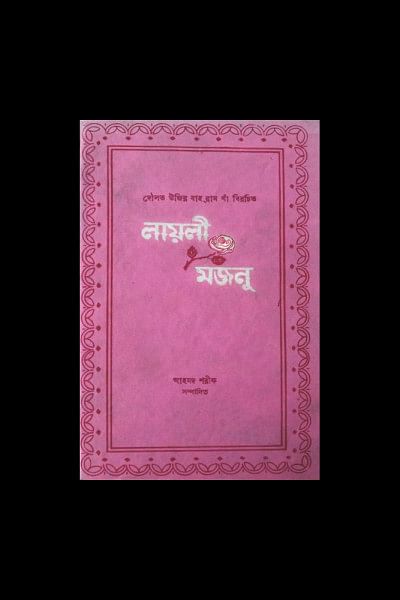 TDS: If we want the world to know about our rich literature and culture, there is no better alternative than translating our major literary works. What are some of the significant translation works done by Bangla Academy so far?
SK: Translating our major literary works is absolutely necessary in a globalised world. I believe that Kazi Nazrul Islam, Saratchandra Chattopadhyay, Manik Bandopadhyay, Tarasankar Bandopadhyay, Jibanananda Das, Bibhutibhushan Bandopadhyay, Syed Waliullah – all of them could have won the Nobel Prize in Literature if only we could translate their works into English.
We will be publishing Mir Mosharraf Hossain's Bishad Shindhu soon, which, we believe, is the first modern literary work of Bangali Muslims. It is not just a simple novel written in the context of the Middle Age. You can get an impression of how the ideas of liberalism spread in this part of our world. "Shadhinota ki modhumakha kotha?" (Is freedom just sweet talk?) Look how brilliantly he expressed the pain of being suppressed by a colonial power. Selina Hossain's Purno Chobir Mognota, a novel based on Rabindranath's life, was translated by Debjani Sengupta, an Indian writer and translator. I agree with you, translating our literature is of utmost importance. The only problem is that we have very few good translators.
TDS:  What is the Academy doing to promote new writers? Do you have plans to introduce courses on creative writing for aspiring writers?
SK: Personally, I don't think writers can be created through trainings. In some countries, like the US, there are such programmes. We publish a literary magazine titled Uttaradhikar and most of the writers are young and promising. We had also initiated a course on creative writing as we received government funding for the project. But now we don't have any funds to continue the project.
TDS: What is the most significant ongoing project of the Academy?
SK: At this moment, we are working on a modern dictionary. Because of technological revolution, many words have now become a part of our language; we use them in our day-to-day life. In this new dictionary, a lot of new words will be included. So far, Bangla dictionaries were more like the thesaurus. In this new dictionary, there will be explanation of every word, as can be seen in English or other dictionaries.
TDS: How can common people get access to the rare collections and books of Bangla Academy, as it still does not have a proper website?
SK: I admit that we have not been able to develop a strong website. However, the work for the website is ongoing.