THE COMMUNITY HEALTHCARE APP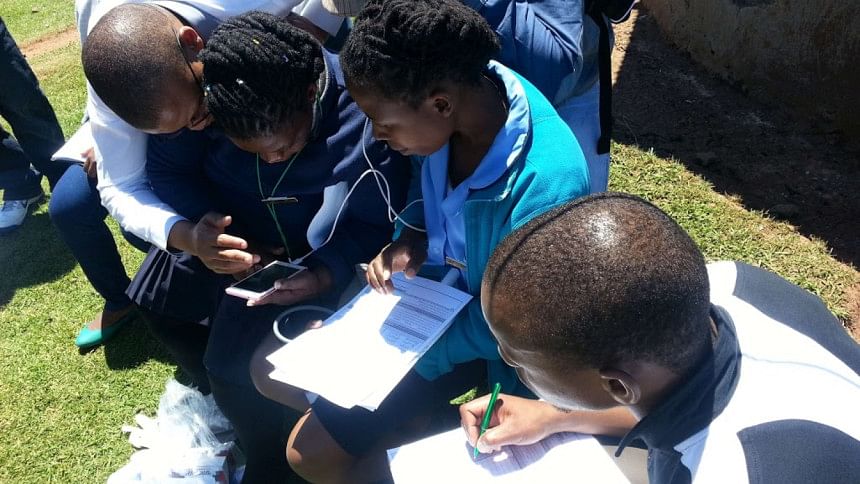 Like many residents in remote parts of the world, the people of Mthatha rarely visit medical clinics. Instead, they rely on travelling healthcare workers for basic services and referrals to hospitals when their condition is serious.
However, finding the homes can be tough for the health workers because Mthatha has no road signs.
"For a community health worker going into a fresh assignment, it can be hard simply to locate the patients," said Johnson Huang, head of a Taiwanese team that develops mobile applications for the continent.
In a pilot study that runs till October, 20 healthcare workers are going to work in the mornings with a mobile app developed by Huang's team at Taiwan's Bjorgaas Foundation.
Provisionally named CHC (Community Healthcare), the app is still in beta testing, though most of its features are complete.The app solves the problem of lost healthcare workers by providing steady and dependable GPS navigation to every patient's location.
But the real beauty is that the app is connected to a cloud database, which allows healthcare workers to do much more than track down patient homes.
For one, CHC lets workers download patient forms on their smartphone, sparing them from carrying heavy boxes and the problems of not having correct forms on hand.
Workers can also collect data and automatically submit it to the cloud, a convenience that cuts down on human error when handling paper records.
A SOUTH AFRICAN NATIONAL HEALTH BANK
Huang said that over time, the cloud storage could become something similar to Taiwan's national health insurance database: a common repository of patient information from workers and hospital staff all over the country.
In South Africa, patient records are still mainly paper-based, not shared between hospitals and prone to going missing.
If an AIDS patient goes into a hospital he has not visited before, the doctor has no way of looking up his patient history. Even if the patient visits a familiar hospital, his record may be incomplete, and his physician may make mistakes.
With the CHC solution, a doctor can scan the patient's fingerprint and receive a comprehensive picture of the patient's medical history.
"What I mean is that information and technology systems can help medical service providers provide long-term care. In countries where this medical information is not available, the quality of healthcare tends to be poor," he said.
By year's end, Huang and his team will look at the test run's data quality and decide where to take the app from there.
"We may tweak the app, or if we find it is successful, we can replicate the study elsewhere. Maybe someday we can use it in Southeast Asia — any countries that have an interest in this solution," he said.
"The idea with CHC is to package some of Taiwan's strengths and offer them to the world."