WHO urges Bangladesh to take measures against Zika virus infection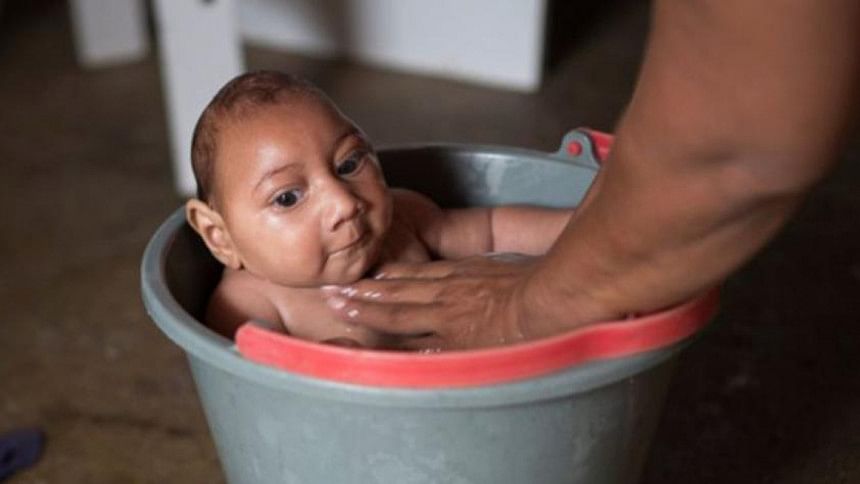 The World Health Organisation today urged the regional countries, including Bangladesh, to strengthen surveillance and take preventive measures against the Zika virus disease.
"The Zika virus is of concern in the WHO South-East Asia Region as the Aedes aegyptii mosquito, responsible for its spread, is found in many areas and there is no evidence of immunity to the Zika virus in many populations of the Region," said WHO South-East Asia Regional Director Dr Poonam Khetrapal Singh in a statement.
In the past, sporadic Zika virus cases were reported from Thailand and Maldives, it mentioned.
WHO South-East Region includes Bangladesh, Bhutan, North Korea, India, Indonesia, Maldives, Myanmar, Nepal, Sri Lanka, Thailand and East Timore.
The mosquito-borne disease, which spread mostly in the Americas in the recent months, is strongly suspected to have a causal relation with clusters of microcephaly and other neurological abnormalities.
The WHO has declared the Zika virus disease reported in the Americas region as a Public Health Emergency of International Concern.
The virus, first discovered in Uganda in 1947, is spread through bites from Aedes aegypti mosquito, the vector for dengue that infected higher number of people in Delhi and Dhaka last year.   
The most common symptoms of Zika virus disease are fever, rash, joint pain, and conjunctivitis. The illness is usually mild with the symptoms lasting a week. There is no vaccine for Zika virus disease.
Dr Poonam Khetrapal Singh recommended countries to build capacity of their laboratories to detect the virus and strengthen surveillance for cases of fever and rash, neurological syndromes and birth defects.
"Countries should intensify their vector control programme and prepare health services for managing Zika virus disease," she said. 
All sectors that can assist should be engaged, and the public informed of the risks and preventive measures against Zika virus disease.
People can protect themselves against mosquito bites by using insect repellent, wearing clothes that cover as much of the body as possible, and using physical barriers such as screens, closed doors and windows.
Everyone should help prevent breeding of mosquitoes by emptying containers that hold standing water in and around their houses, the statement says.