Pulmonary rehabilitation in COVID-19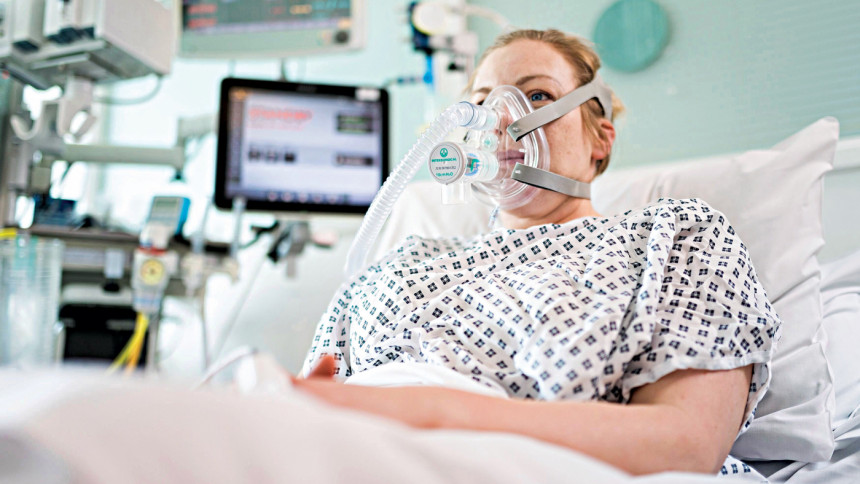 Pulmonary rehabilitation is the individualised rehabilitation treatment of patients with pulmonary diseases. American Thoracic Society noted that pulmonary rehabilitation is a program of education and exercise that helps patients to manage their breathing problems, increase lung or cardiovascular stamina and decrease breathlessness or difficulties in breathing. The goal of pulmonary rehabilitation is to not only improve the patient's physical and mental conditions but also help the patient return to family and society more promptly.
The short-term goal of pulmonary rehabilitation is to alleviate breathing difficulties or dyspnoea and relieve anxiety and depression, while the long-term goal is to preserve the patient's function to the maximum extent, improve his/her quality of life, and facilitate his/her return to society.
Clinical pathways of pulmonary rehabilitation for COVID-19 patients are as follows.
Respiratory training: If the patient has symptoms, such as shortness of breath, wheezing, and difficulty in expectoration after discharge, respiratory mode training, such as body position management, adjustment of respiratory rhythm, traction of respiratory muscle group breathing exercise, and expectoration training and critical evaluation of each method should be considered.
Aerobic exercises: walking, fast walking, jogging, swimming, etc., starting from low intensity and gradually improving the intensity and duration, 3–5 times a week, 20–30 minutes each time.
Strength training: progressive resistance training is recommended. The training load of each target muscle group is 8–12 repetition maximum (RM), 1–3 groups/time. The training interval of each group is 2 minutes, 2–3 times/week, and the training load are increased by 5%–10% every week.
Balance training: Patients with balance dysfunction should be involved in balance training, including unarmed balance training and balance training instrument. 
Recovery process of pulmonary rehabilitation with COVID 19 patients:
• Starting rehabilitation as early as possible is important for the recovery process. Exercise, building and maintaining muscle strength are important pillars for recovery, independence and ultimately the quality of life.
• The World Health Organisation (WHO) directed the early rehabilitation for COVID-19 patients, the initial respiratory physiotherapy priority is to keep the airway clear and unobstructed of sputum to enable sufficient oxygen to the lungs, along with general rehabilitation services have been re-prioritised to reduce COVID-19 complications in future.
• Building patient's strength and stamina, the rehabilitation program helps individuals regain their confidence and stamina. Rehabilitation delivered by the physiotherapist is tailored to patient needs and depends on the conscious state, psychological status and physical strength of the patient. It incorporates any active and passive therapy that promotes movement and includes mobilisation.
• Even once home, people recovering from COVID-19 can suffer from extreme weakness, tiredness and breathlessness, and experience issues with mood, attention and memory that require further rehabilitation.
Currently, evidence on the prognosis of patients with COVID-19 is insufficient, especially for the elderly. Along with, the physical dysfunction patients with COVID-19 may demonstrate different degrees of psychological disorders, such as anger, fear, anxiety, depression, insomnia, and loneliness, as well as a lack of cooperation and abandonment of treatment due to fear of the disease. Even when discharged, the patients may experience post-traumatic stress syndrome. Therefore, prompt introduction and continuous availability of pulmonary rehabilitation services are critical for patients with COVID-19.
The writer is the Head of Outpatient Services at Proyash, Dhaka Cantonment.
Email: faruqch6@yahoo.com