Pvt healthcare facilities: Govt to regulate service charges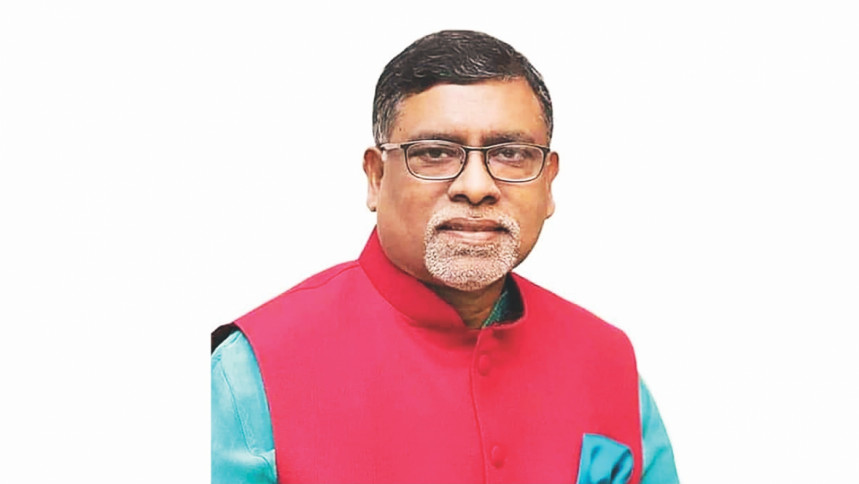 The government will fix charges and set the services that private healthcare organisations can provide based on their capability, Health Minister Zahid Maleque said yesterday.
"We will divide all private healthcare organisations into A, B, C [and D] categories based on their number of beds, human resources and equipment. None will be allowed to provide treatment going beyond their category," Maleque said at a press conference following a meeting in this regard at the Secretariat.
The ministry did not follow through with a similar initiative to regulate service charges in 2019, but it revived the project again yesterday to regulate health service charges.
As the Covid-19 emergency began in early 2020, the 2019 initiative could not go ahead, health officials said.
In 2019, there was a meeting at the health ministry where representatives of owners of private healthcare organisations had opposed capping service charges, instead preferring a competitive market price policy from the government, health officials said.
The owners opposed the initiative yesterday too as officials of the Directorate General of the Health Services (DGHS) placed a proposal regarding the categories and charges for different services, multiple sources who attended the meeting told The Daily Star.
Owners of top healthcare organisations including LabAid and Popular Diagnostics, Universal Medical College Hospital, and representatives from Bangladesh Private Clinic Diagnostic Owners Association and Bangladesh Private Medical College Association attended the meeting, among others.
One of them argued that the current cost of health services at the country's five-star level hospitals was 4-10 times less than that of several foreign hospitals, including Singapore's Mount Elizabeth Hospital and Bangkok's Bumrungrad International Hospital, meeting sources said.
Health officials countered that by saying that the overall investment to build private hospitals is much cheaper in Bangladesh.
In the meeting it was proposed by DGHS that a private general hospital with 100 or more beds would be under Category A, a 50-99 bed hospital under Category B, and hospitals with under 10 beds would be classed in Category C, an official said seeking anonymity.
All must have intensive care units (ICUs). General hospitals without ICUs would be in Category D.
Private diagnostic centres would be labelled under A, B and C categories based on quality, meeting sources said.
Besides, specialised hospitals will be catagorised A and B while medical college hospitals with more than 500 beds would be placed in Category A and those with beds between 250 and 500 in Category B.
The medical college hospitals must have all types of treatment facilities.
The prices for different treatment packages and diagnoses were also proposed at the meeting. For example, the highest charge for a caesarian section would be Tk 30,000.
Sheikh Daud Adnan, director (hospitals and clinics) at the DGHS, told The Daily Star, "There was a very engaging discussion at the meeting. We will have to work together to reach a decision as early as possible."
While briefing reporters following the meeting, the health minister said private hospitals should improve quality of services. "Only those hospitals that have the capacity and equipment will be allowed to perform surgeries."
The minister hoped that they would be able to set the price shortly through dialogue with different stakeholders.
"Different hospitals charge different prices for the same test; we are trying to put an end to this so that people are not cheated and they get proper treatment," Maleque said.
Mentioning that the country has been losing billions of dollars as many people are taking treatment abroad, he said, "If the quality of healthcare is improved, people will not go abroad for treatment. Bangladesh is losing."
He also spoke about the recent drive by the DGHS against unregistered private healthcare organisations. During the two phases of the drive in May and August this year, a total of 1,641 unregistered private hospitals, clinics, diagnostic centres, and blood banks were shut down countrywide.
The minister spoke of their plan to link all primary healthcare organisations. "Instructions have been given to prevent unplanned establishment of clinics and hospitals in villages in the name of primary treatment."
Prof Abul Bashar Mohammad Khurshid Alam, director general of the DGHS, and Prof Ahmedul Kabir, additional director general attended the event, among others.