Lead poisoning Ravaging a nation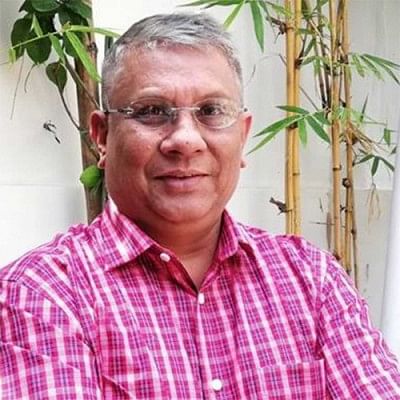 In the eighth five-year plan, the government has set a target of raising GDP. After reaching the goal by 2024, the second perspective plan, i.e. Vision-2041, is being prepared to achieve the target of becoming a middle-income country by 2031 and a developed country by 2041. Research shows that lead pollution in recent times has led to a deficit in the country's GDP -- more than 2.5 times of the net foreign assistance. Lead exposure pollutes our environment. Dangerous, often illegal and unsafe lead-acid battery recycling spreads toxins in surrounding areas.
Lead is particularly harmful to children. Bangladesh is one of the most lead-impacted countries in the world. The best available evidence suggests that exposures to lead in the environment, in consumer products, and in food are taking a staggering toll on public health and economic development. Childhood lead exposure can have life-altering consequences.
A recent study indicated that one in three children worldwide, or about 600 million children, had a lead level of 5 micrograms or more per deciliter (µg / dL). The lead level in the blood of estimated 35.5 million (60%) children in the country is more than 5 µg / dL, which has made Bangladesh the fourth worst country in the world in terms of the number of affected children. The impacts from lead exposure can significantly affect the overall health status, societal wellbeing, and future economic prosperity of the Bangladeshi population and therefore require increased attention. While there is no proven "safe" lead exposure level, especially in children, the severity of the problem increases with the increasing levels of exposure and consumption.
The longer lead exposure continues, the greater the likelihood of disease. The potential focus could be: 1) partnership between government and non-government stakeholders for facilitation and coordination of existing legislation, 2) rolling out the test for lead level in the blood, 3) enforcing transition of recycling of lead-acid batteries to formal industry, 4) establishing treatment facilities, 5) fostering governmental system detection as well as enhancing educational interventions and cognitive behavioural therapy in the system, 6) identifying areas of contamination, where children are being put at risk for disability, and develop a plan to return them to as a safe place, 7) building awareness, prevention and control measures on minimising children's exposure, 8) legislation and enforcing environmental and air-quality regulations for smelting operations.
Considering children's health and wellbeing, eliminating lead poisoning could act as a central pillar to achieve Sustainable Development Goals (SDG). The more we delay, the more we will have to pay.
Dr Mahfuzar Rahman is Country Director, Pure Earth, Bangladesh ([email protected]).