Govt should introduce health insurance coverage for RMG workers, says lawmaker Mujibul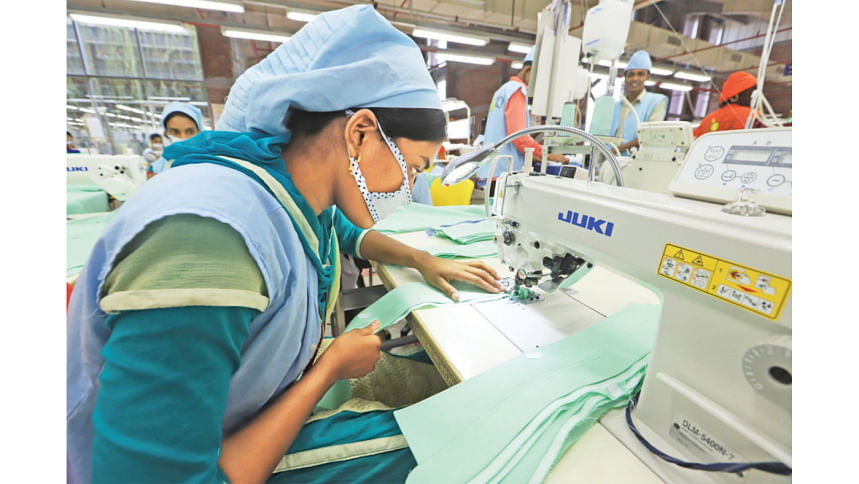 Lawmaker Md Mujibul Huq has urged the government to work in collaboration with private entities and introduce a national initiative regarding health insurance coverage for readymade garment workers and wage earners.
MP Mujibul, also chairperson of Parliamentary Standing Committee for Labour and Employment Ministry, also asked public insurance companies to offer health insurance for low-income earners.
He came up with the call at a roundtable discussion today.
The roundtable discussion -- Health Insurance for RMG Workers in Bangladesh: Designing Policy and Management Structure -- was jointly organised by the Health Economics Unit (HEU) of Health and Family Welfare Ministry, Institute of Health Economics (IHE) of Dhaka University, BRAC, Netherland-based development organisation SNV, and the daily Prothom Alo.
HEU Director-General Dr Md Shahadat Hossain Mahamud said that the RMG sector already has a systematic and formal structure in collaboration with BGMEA, BKMEA, and Labour and Employment Ministry's Central Fund, which enables the sector to be the initiator of institutional health insurance policy for workers' wellbeing.
Other sectors could adopt health insurance in phases, he added.
BRAC Climate Change and Urban Development programmes director Dr Md Liakath Ali said the country should introduce health insurance for wage-earners.
"The RMG sector is ready to introduce health insurance that can be scaled up in other sectors after success in RMG," he added.
Bangladesh Diabetic Association chairman AK Azad Khan suggested that health insurance should be tax-free.
In the Keynote, DU Professor Dr Syed Abdul Hamid said that different NGOs operate various pilot health insurance projects to safeguard RMG workers.
"Research has shown participation in the health insurance eased healthcare costs and increased productivity of RMG workers," he said.