Understaffing, equipment shortage cripple CDCH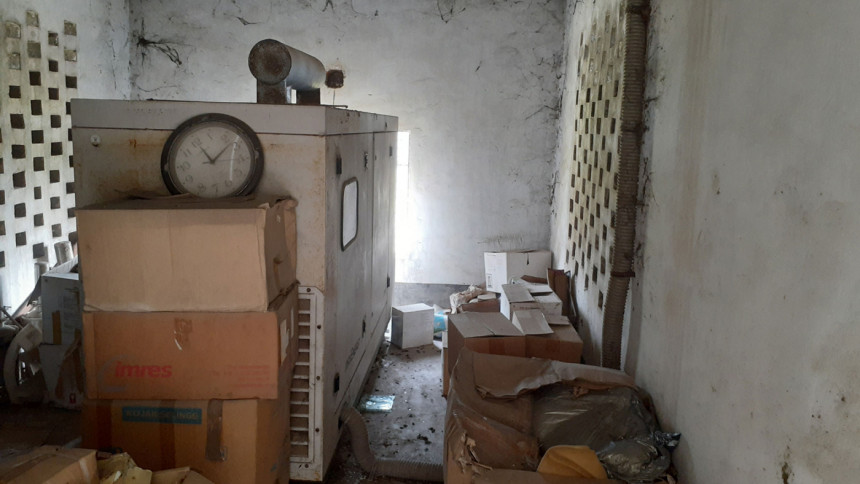 Chest Disease Clinic and Hospital (CDCH) in Faridpur is plagued with manpower crisis and necessary equipment shortage for a long time, much to the suffering of the patients.
According to sources, the 20-bedded hospital was established on eight acres of land in Bhajandanga area near Faridpur town in 1961.
The lone X-ray machine was given to the hospital in 2009 and it was installed in 2015 but it never came into operation due to technical problems.
However, a new X-ray machine was installed at the hospital two months ago and a new radiologist has joined the clinic recently.
There is only one medical officer against three posts, two assistant nurses against four, one office attendant against four, and one medical technologist on deputation, added the sources.
Currently, the post of a junior consultant,  two for pharmacists, one for office assistant, two posts for home visitor and  one for driver have been lying vacant, they added.
During a recent visit to the hospital, this correspondent found only six patients undergoing treatment at inpatient wards at the hospital. Of them, two were in the male ward and four in the female ward.
Signs of negligence and lack of supervision were found everywhere as cows and goats were found roaming on the hospital premises.
People from the adjacent area usually come to take bath in the pond of the hospital. The X-ray room was found to be locked and the lone generator has been remaining inoperative for a long time.
Jane Alam, 65, a resident of Byaparipara area under Sadar upazila, said "I have been taking treatment at the hospital for three months for my chest pain. I come here at 8:00am and return home around 2:00pm after taking lunch. No patients stay here at night as there is no doctor and nurse to attend the patients then. At night, the hospital seems to be a haunted place."
Halima Begum, wife of Delwar Byapari of Uttar Tapakhola area, said, "I have been suffering from tuberculosis and that's why I got admitted here. But necessary medical tests like blood, ultra-sonogram and X-ray cannot be conducted here. I have had to pay Tk 500 for an X-ray report and Tk 550 for an ultra-sound report from outside of the hospital."
Maliha Bapari, 50, wife of Sukdum Byapari of Tapakhola area, said, "I have been taking treatment for tuberculosis at this hospital for the last two months. We are only four female patients taking treatment here. No new patients come here due to long distance from the town."
"Tuberculosis patients need to eat a highly nutritious diet. We are poor and we cannot afford to buy nutritious food.  For this reason, we have come here for food and treatment. We get breakfast and lunch daily from the hospital," added Maliha Byapari.
Merina Parvin, medical officer of CDCH, said, "Due to lack of manpower and arrangements for other essential tests like blood, ultra-sonogram etc, we cannot give proper treatment. Only cough is examined in this hospital. The patients are advised to get other necessary tests done from outside."
On average, 30 patients take treatment from the outdoor at the clinic every day, she added.
"But due to lack of testing facilities and manpower crunch, we cannot provide due services to them. We have written to the higher authority about the X-ray machine and generator but no step has been taken yet," she further said.