Collective effort need of the hour
Say speakers on preventing dengue outbreak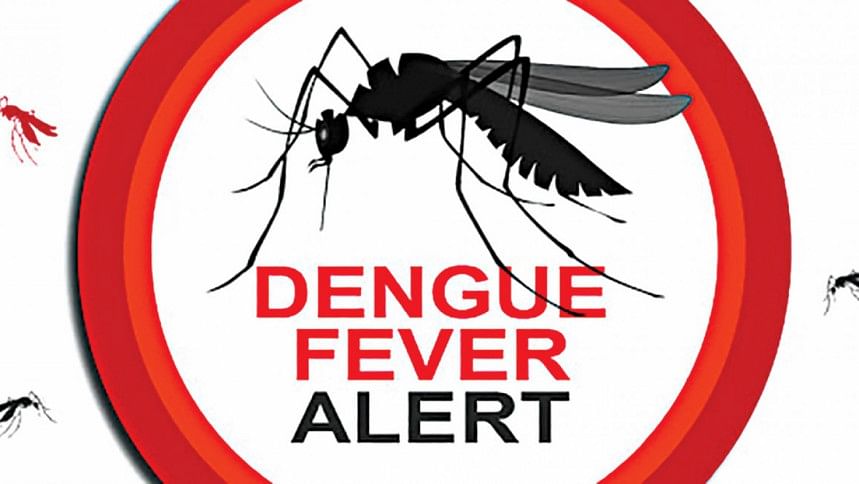 Collective efforts are very important to save people from dengue. Everyone will have to come forward to destroy all breeding sources of Aedes mosquitoes, said speakers at a dialogue yesterday.
"It is very difficult to control Aedes mosquitoes by applying insecticides. Reduction of the source is the most important aspect of controlling the carriers from spreading," said Prof Kabirul Bashar, entomologist of Jahangirnagar University who presented the keynote paper at the dialogue organised by Dhaka Utility Reporters Association (DURA) at Dhaka Reporters Unity.
Prof Bashar said a total of 108 dengue patients are now undergoing treatment in different hospitals, of whom 48 are in Mugda hospital.
The authorities will have to take immediate and extensive measures to find out where they live and act accordingly to eliminate the sources, he added.
Urging everyone to come forward to prevent dengue, DSCC mayor Sheikh Fazle Noor Taposh said Dhaka residents will have to be more aware and responsible to destroy breeding sources of Aedes mosquitoes.
"We are prepared with our manpower, insecticides and logistics and most importantly, our devotion and sense of responsibility," he said.
"We want to control Aedes mosquitoes properly in time. But if we are not helped by everyone, then it will be really difficult for us," said the mayor.
Adil Mohammad Khan, former general secretary of Bangladesh Institute of Planners, said climate change and urbanization are key reasons behind the spread of the dengue virus.
At least 27 dengue patients were hospitalised in different hospitals across the country in the last 24 hours till 8:00am yesterday, showing an alarming trend of rising dengue cases.
The total number of dengue patients rose to 835, according to the Directorate General of Health Services (DGHS).
Among the patients, 113 are still undergoing treatment, of whom, five are from outside Dhaka.
A total of 721 patients so far have been released from hospitals and one has died so far.
The dialogue was presided by DURA President Ruhul Amin, while Jayashree Bhadhury, acting general secretary of the organisation, moderated the programme.