Refiners seek duty cut on sugar import
Demand smooth gas supply to keep its price stable in Ramadan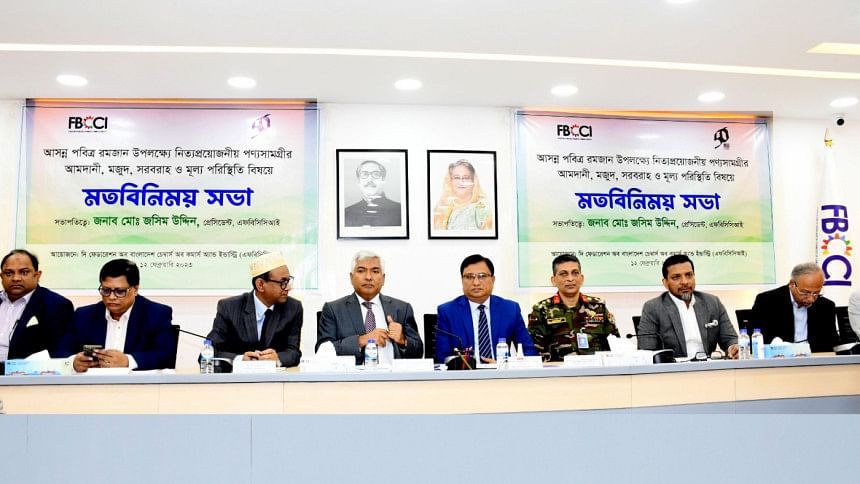 Refiners have called for lower import duties on sugar and sufficient gas supply in factories to keep the commodity's price normal during the upcoming fasting month of Ramadan.
At present, the regulatory duty on sugar imports stands at 30 percent.
Earlier, sugar was imported at $430-450 per tonne; but now, it is being imported at $510-530 a tonne, said Taslim Shahriar, senior assistant general manager at Meghna Group of Industries.
Subsequently, sugar prices have hit an eight-year high in Bangladesh.
"The price of sugar can't be reduced in any way without a revision of the duty -- it's very important," he said at a meeting held at the Federation of Bangladesh Chambers of Commerce and Industry headquarters to discuss the import, stock, supply and price situation of essential goods ahead of Ramadan.
At the meeting, the wholesalers and retailers said the refined sugar and loose edible oil are selling at higher prices than the ones fixed by the government as the mill owners are charging them more.
"And we are the ones who have to pay the fine," said Abul Hashem, vice president of Bangladesh Sugar Merchants Association, at Moulvibazar in Old Dhaka.
To solve this problem, Hashem demanded that the price should be fixed at three levels: refineries, wholesalers and retailers.
"The mills are giving us receipts at one rate and charge us another rate. We will not be allowed to enter the mill gates again if we disclose this," said Golam Mawla, president of the Bangladesh Wholesale Edible Oil Traders' Association.
But the mill owners denied the allegations. Later, both parties got involved in the argument.
"Not giving receipts while buying or selling goods or charging a different price than the one mentioned in the receipt are black marks on the community," said FBCCI president Jashim Uddin. 
Due to such behaviour of a few businessmen, the entire business community is defamed.
"Do business with ethics. There may be some bad businesspeople, they need to be identified," he added.