Now toiletries dearer too: Prices steadily increase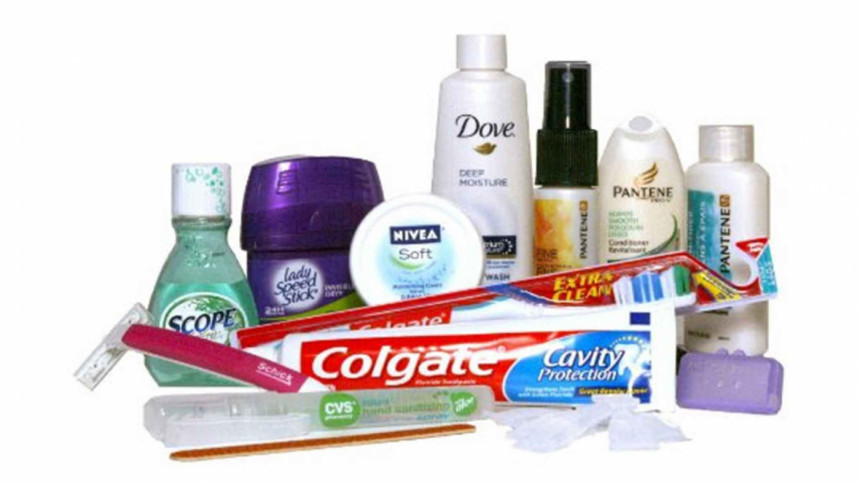 Amid rising prices of food essentials and other basic necessities, the recent hike in prices of toiletries and other homecare products has added a new burden for people. 
In about six months, almost all soaps, shampoos, toothpastes, detergents, and toilet cleaners became pricier by 10 to 27 percent.
Manufacturers said rising costs of importing raw materials and the devaluation of the taka forced them to increase prices of the products.
As of yesterday, a bar of Lux, weighing 150 grams, rose to Tk 70 from Tk 55, an increase of 27 percent since December 2021, according to Consumers Association of Bangladesh (CAB).
Prices of detergent powder also increased. A kg of Wheel shot up to Tk 115 this month from Tk 100 just last month. Tibet washing powder now sells at Tk 110 per kg, up from Tk 100 in May.
Fahima Khatun, who came to Digubabu market in Narayanganj, said, "From soap, face wash, oil, powder to cosmetics products, prices have gone up in the blink of an eye."Asraful Islam, a shop owner in Narsingdi's Monipura Bazar, said, "We have nothing to do as we are buying detergent at Tk 10-15 per kg more and selling at the same rate."
At different retail markets in the capital, the correspondent met several sales representatives who warned of fresh hikes.
Mohammad Imon, a shopkeeper in Agargaon, said, "If we want to book toiletry product's orders, we have to pay much higher for the same amount."
Contacted, Golam Kibria Sarkar, senior vice-president (brand) of Kohinoor Chemical Company (Bangladesh) Limited, which owns Tibet, said, "We have had to hike the price gradually in the last five to six months due to the major increase in price of raw materials and packaging. It's a fallout from the coronavirus pandemic and Russia-Ukraine war."
Kibria said there was a 5-10 percent reduction in demand for their products due to the price hike.
A spokesperson of Unilever Bangladesh Ltd said in recent times, import and production costs have risen significantly mainly due to the rise in raw material prices in the global market, rise in shipping costs and depreciation of the taka against the dollar.
"We have been navigating our business through unprecedented cost inflation, which required us to increase prices," he said,Jesmin Zaman, head of marketing at Square Toiletries, said the company did not increase prices of those products, namely diapers and sanitary napkins, on which consumers are highly dependent. "We have hiked prices of those products, for which we could not bear the costs at all. However, we have not increased prices in proportion to the increase in cost of raw materials."
She said prices of some raw materials and packaging materials are on the downturn and the company would reduce prices.
Ghulam Rahman, president of the CAB, said, "But the high profiteering mentality of businesses keeps prices high at the retail stage. This ultimately affects low- and fixed-income consumers."