Over 92,000 litres of edible oil seized in Rajshahi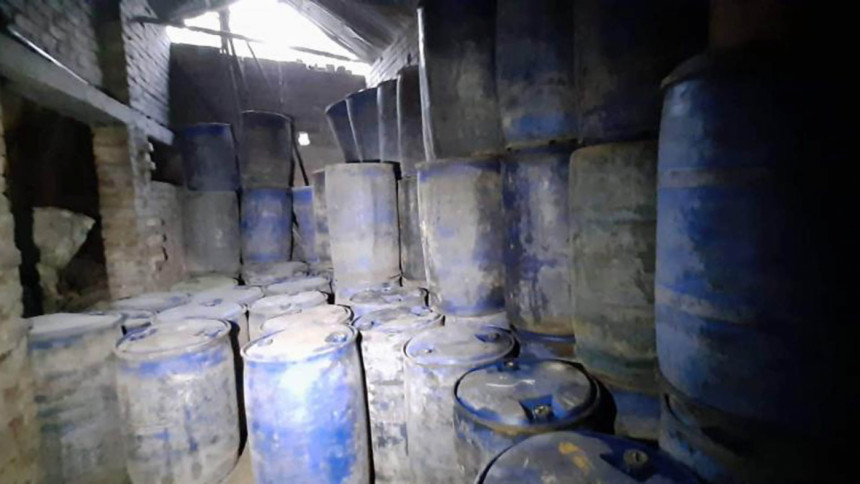 Police in a raid seized 92,616 litres of edible oil illegally stored at four warehouses and a truck at Baneshwar Bazar of Rajshahi's Puthia upazila today (May 10, 2022).
The seized cooking oil includes 24,684 litres of soybean oil and 67,932 litres of palm oil, reports our Rajshahi staff correspondent quoting Iftekhar Alam, additional superintendent of Rajshahi police.
Acting on a tip-off, a joint team of Detectives Branch (DB) of Rajshahi police and Puthia Police Station conducted a special drive in the bazar around 6pm and seized the edible oil, said the police official.