20,400 litres edible oil seized from warehouse in Rajshahi, 1 held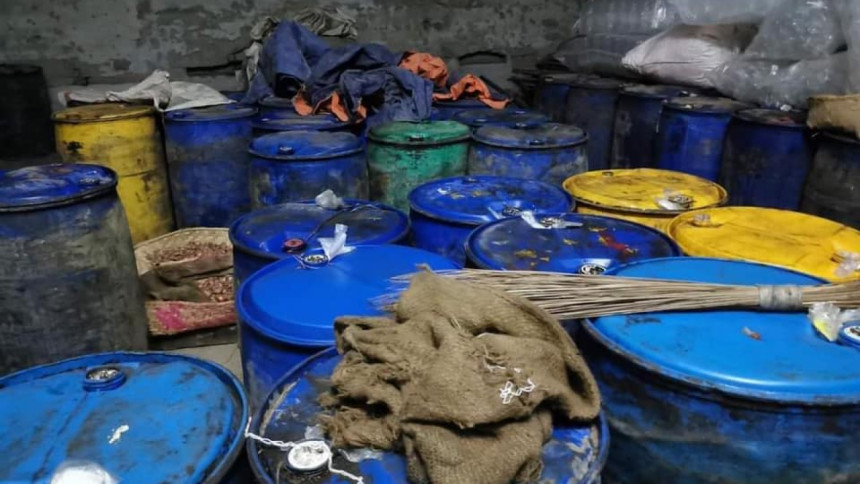 Police in a raid seized 20,400 litres of edible oil illegally stored at a warehouse at Taherpur Bazar of Rajshahi's Bagmara upazila this evening.
The seized cooking oil includes 12,900 litres of soybean oil and 7,500 litres of mustard oil, reports our Rajshahi staff correspondent quoting police.
Police also detained Shahidul Islam Swapan (40), a businessman, in this connection, said Iftekhaer Alam, additional superintendent of police in Rajshahi.
Acting on a tip-off, the law enforcers conducted the raid at a rented out government warehouse in the area at 7:30pm, the ASP said.
During the hour-long raid, police found oil in 100 drums, each carrying 204 litres of oil.
The businessmen failed to explain the storage.
"He stored the oil hoping to sell at higher prices later," the police official also said, adding that the warehouse has been sealed off after the raid.
Filing of a case against the businessman under Special Powers Act is underway, he added.