Fast-tracked skin cancer drug approved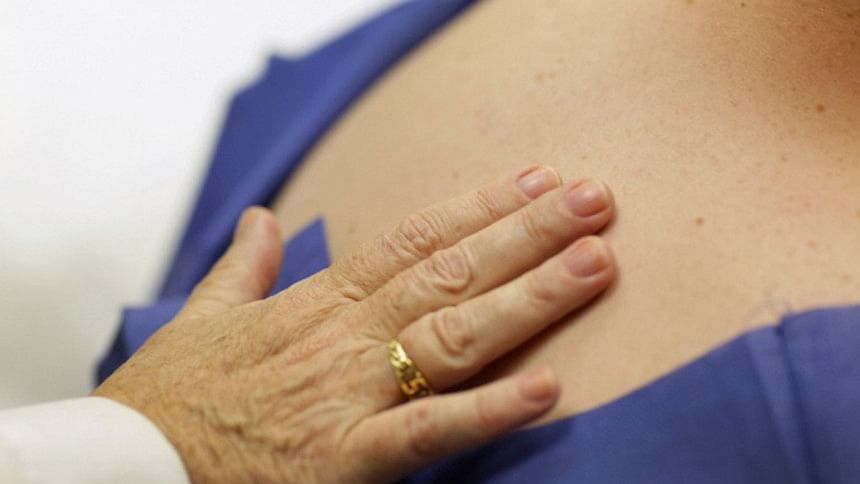 A new drug for advanced skin cancer should be made available on the NHS in England, experts recommended.
The National Institute for Health and Care Excellence says pembrolizumab is cost-effective to use in patients who have already tried and not benefited from another drug called ipilimumab.
Pembrolizumab (Keytruda) has already been fast-tracked through approval checks in England via the government's Early Access to Medicines Scheme.
The drug can stall and shrink tumours.
Melanoma, the most serious form of skin cancer, is the fifth most common cancer in the UK. It kills more than 2,000 people in Britain each year.
Pembrolizumab can be given via a drip once every three weeks to keep advanced tumours at bay for as long as possible.
The treatment is considered a "next generation" drug in cancer care, stimulating the body's immune system to fight the disease.
'Exciting time'
It is a monoclonal antibody and it blocks a biological pathway that cancer uses to disguise itself from attack.
It Is not cheap - costing around £3,000 per dose - but manufacturer Merck Sharp and Dohme has agreed to give the NHS (an undisclosed) discount on the price.
The Scottish Medicine's Consortium will soon publish advice on pembrolizumab. Likewise, Northern Ireland and Wales will make their own recommendations.
Prof Peter Johnson of Cancer Research UK said: "It's an exciting time for new types of cancer treatment using the immune system - we've got a number of new antibodies already available to treat patients and many more in trials.
"Pembrolizumab is a great example of the progress we're making in immune treatments for cancer, and we're pleased that NICE have acted quickly to make it available on the NHS.
"The drug provides another option for patients with melanoma skin cancer which has spread around the body after they've tried other drugs."