Reducing HIV transmission: No alternative to awareness
Experts say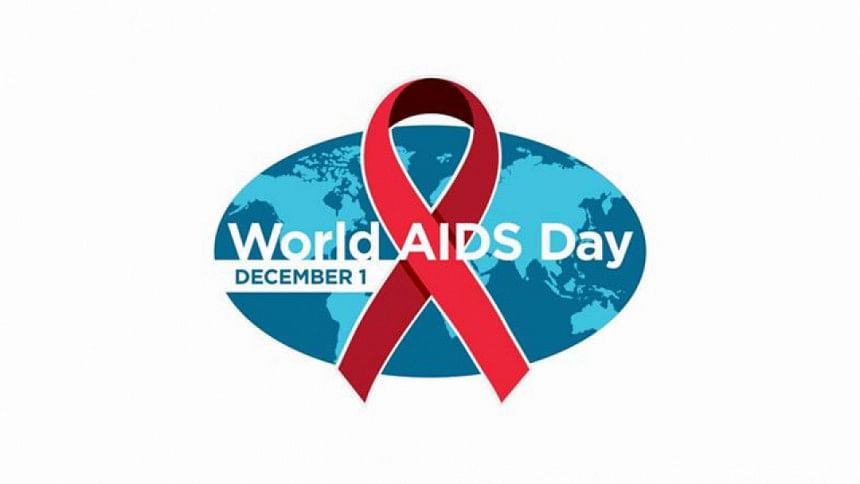 HIV AIDS patients in Chattogram are more willing nowadays to receive treatment, experts said today on the occasion of World AIDS Day.
They also said that the increasing rate of HIV AIDS transmission in the districtwas largely due to a lack of awareness among people.
The quicker a patient starts treatment after being diagnosed with HIV AIDS, the better their chances of a longer life, they added.
According to data shared at Anti Retroviral (ART) Centre in Chattogram Medical College Hospital (CMCH), a total of 30 new HIV AIDS cases were detected in 2020 with one reported death. The number of cases shot up to 61 in 2021 with six reported deaths that year.
Until September this year, the number of newly detected patients has risen to 70 with 13 patients dying during this time.
The ART centre at CMCH is the only place in Chattogram treating HIV AIDS patients through government support.
The centre, managed by Dermatology Department of CMCH, was established on October 16, 2017.
"Although HIV AIDS infection rate has increased in recent years in Chattogram, the good news is that almost all patients are coming to receive treatment," said Prof AQM Serajul Islam Chowdhury, former head of dermatology department at CMCH.
"Even some 10 years ago, patients detected with HIV would not come to receive treatment due to social stigma. They even used to hide their diagnosis from society, and in some cases from family members," he added.
"If treatment is started at stage one, the chance of a patient's longevity increases by many years," said Serajul, also president of Bangladesh Dermatological Society.
"I have a patient who was detected HIV positive in 1994 but is still well as he takes anti-retroviral drugs as per advice of doctors," he added.
"There is no complete cure of HIV AIDS but a patient can be well for many years if they receive treatment immediately after being infected."
Prof Rafique Uddin Ahmed, head of dermatology department at CMCH, said, "When a patient comes to receive treatment, doctors try to raise awareness in the patient so that other members of the family do not get infected from him."
To reduce the rate of infection, there is no alternative to conducting awareness programmes, Rafique Uddin added.