India allowing export of 10 lakh Covishield doses to Bangladesh this month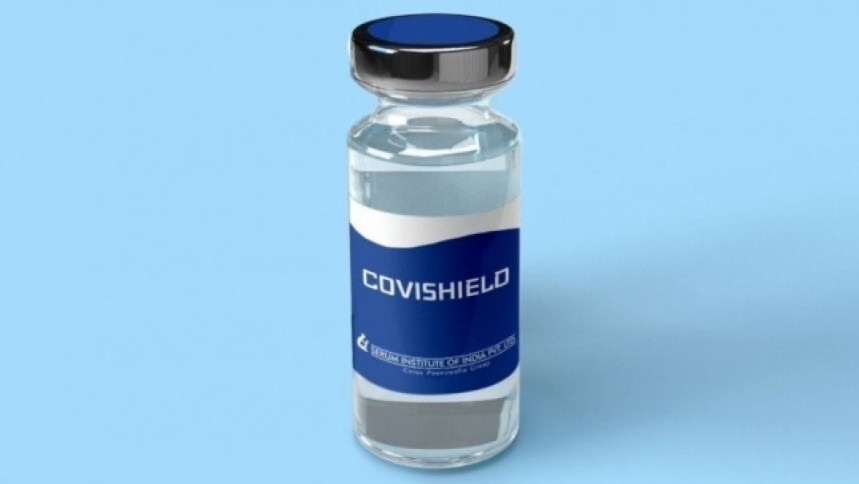 India has allowed Serum Institute of India (SII) to export 10 lakh doses of Covid-19 vaccine Covishield each to Bangladesh, Nepal and Myanmar, the country's health ministry sources said today.
Pune-based pharmaceutical company SII has also been allowed to supply bulk of around three crore Covishield vaccine doses to AstraZeneca in the UK, they added.
Meanwhile, India's Bharat Biotech has been permitted to provide Iran with 10 lakh doses of Covaxin, India's first indigenous Covid-19 vaccine, under the 'Vaccine Maitri' programme in October, the sources also said.
"While 10 lakh doses of Bharat Biotech's Covaxin would be sent to Iran, Serum Institute of India will export 10 lakh doses of Covishield each to Myanmar, Nepal and Bangladesh under the 'Vaccine Maitri' programme in October," a senior health ministry official said.
"Further, Serum Institute has been given permission to supply bulk Covishield, equivalent to around 3 crore doses, to AstraZeneca this month," he said.
SII entered into a commercial contract with Beximco Pharma of Bangladesh to supply a certain quantity of Covishield vaccine but that was halted following the devastating second wave of the pandemic that overwhelmed India in March-April-May.
According to the sources, Prakash Kumar Singh, Director (Government and Regulatory Affairs) at SII had sought permission from Indian Health Minister Mansukh Mandaviya in August to supply bulk concentrated solution of Covishield to AstraZeneca citing contractual obligation with the UK-based firm.
Mandaviya later on September 20 announced that India would resume export of surplus Covid-19 vaccines in October under the 'Vaccine Maitri' programme and to meet its commitment to the COVAX global pool.
SII has enhanced the manufacturing capacity of Covishield to more than 20 crore doses per month and has informed the Indian government that it will be able to supply around 22 crore doses in October.
In a recent communication to the Indian government, SII had also assured that by December 31, it will complete supply of 66 crore doses of Covishield against the recent order and will touch supplies of more than 130 crore doses this year.
According to the official source, Prakash Kumar Singh while seeking permission for supply of bulk Covishield vaccine to AstraZeneca in August had stated that according to the firm's contractual obligation with AstraZeneca, it is legally bound to supply bulk/fill finish vaccine to AstraZeneca as per their demand from time to time.
The Covid-19 vaccine Covishied has been developed by SII in collaboration with Oxford University and AstraZeneca under technology transfer.
Covaxin has been indigenously developed by Bharat Biotech in collaboration with the Indian Council of Medical Research (ICMR).