Curbing dengue: Laxity at the beginning led to outbreak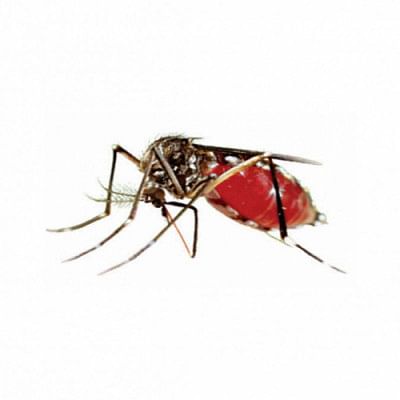 The authorities' failure to take proper measures early this year has led to the deadly dengue outbreak and the hot and humid weather only made matters worse, experts say.
Identifying the Aedes mosquito breeding hotspots was vital in controlling the mosquito population, said Entomologist GM Saifur Rahman.
"We recommended launching programmes to identify and destroy those, but we were ignored," he told The Daily Star.
"From March to May, the number of dengue cases was low and the city corporations did very little. This led to the outbreak."
"From March to May, the number of cases was low and the city corporations did very little. This led to the outbreak."
Dengue infections have been detected in 60 districts this year. The number of cases reported has reached 41,481 and deaths 162, according to the Directorate General of Health Services.
Delowar Hossain, a resident of Mirpur-12 in the capital, whose wife was hospitalised last month with dengue, said, "I have not seen the city corporation conducting a thorough drive anywhere near my house."
Entomologist Monzur A Chowdhury also observed that the measures taken by the authorities at the beginning of the year were barely effective.
"Besides," he said, "the warm and humid weather was favourable for Aedes. The rain in October made it even better for the mosquito to breed."
He added that dengue cases usually peak in August, but this year, it may peak this week because of the weather and the presence of multiple serotypes, a distinct variation within a species of bacteria or virus.
Experts further say when it began to rain, the eggs laid by the Aedes last year hatched and that was when the mosquitoes began to spread.
Many countries keep dengue in the list of reportable diseases that are considered to be of great public health importance. When a dengue patient is detected in those countries, the authorities store the data in their central database.
"But the system has not been introduced in our country yet," said Monzur.
Dengue has been a significant public health concern in Bangladesh for more than two decades.
THREE SEROTYPES ACTIVE THIS YEAR
There are four distinct serotypes of the dengue virus: DENV-1, DENV-2, DENV-3 and DENV-4.
For the first time, researchers this year detected the presence of DENV-4 which is an indication that DENV-1, DENV-3 and DENV-4 are now active in Bangladesh, said Tahmina Shirin, director of the Institute of Epidemiology, Disease Control and Research.
Entomologists said multiple serotypes not only caused the rise in dengue cases, but also turned the patients' conditions severe.
HM Nazmul Ahsan, associate professor at Shaheed Suhrawardy Medical College, said when an individual previously infected with one serotype got infected with another serotype, the risk of fatality increased.
NO VECTOR MANAGEMENT POLICY
The government won't be able to control the Aedes population without formulating and implementing an integrated vector control policy, said Prof Kabirul Bashar of Jahangirnagar University's zoology department.
An institute studying vectors like sun fly (spreaders of kala-azar), bed bugs, and mosquitos is also needed, he added.
Local Government Division Additional Secretary Mustakim Billah Faruqui in August said officials were working to finalise a vector management policy.
About the allegations that the authorities had not done enough earlier in the year, Brig Gen Md Zobaidur Rahman, chief health officer at Dhaka North City Corporation, said, "We took all measures to control Aedes mosquitoes."
The dengue cases would come down this month if there is no rain, he said.
His counterpart at Dhaka South City Corporation, Fazle Shamsul Kabir, said, "We launched extensive drives near the houses of dengue patients from June. A control room was also opened at that time."
Asked why these were not done in January, he said there were plans to start these activities in January next year.
"The people have to play a vital role as the mosquitoes breed in stagnant clear water," he said.