53 diarrhoea patients at icddr,b per hour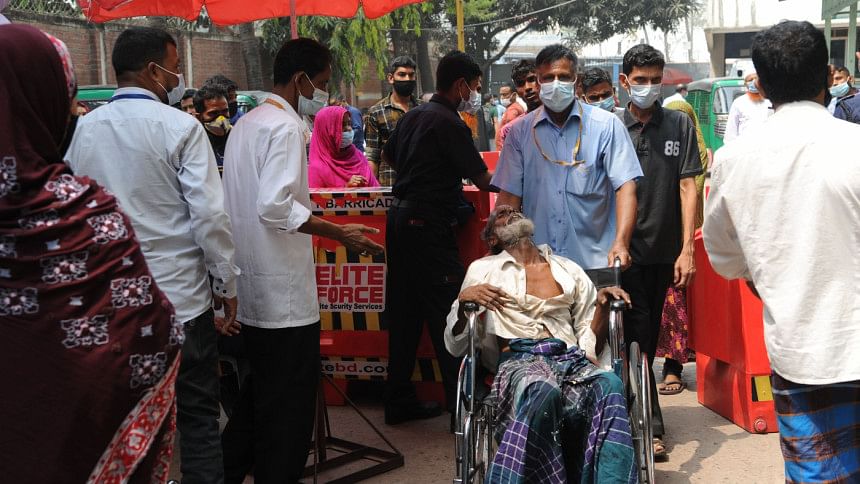 International Centre for Diarrheal Disease and Research, Bangladesh (icddr,b) in Dhaka has been struggling to cope with the record number of diarrhoea patients for the last one week.
Most of the patients are from Dhaka and nearby areas, according to the hospital.
A total of 1,272 -- or around 53 patients per hour -- were admitted to the hospital in the 24 hours till 12am today.
In the last seven days, 8,152 patients were admitted to the hospital.
To provide services to these additional patients, the icddr,b authorities have arranged makeshift facilities on the hospital premises.
"The majority of the patients are from Jatrabari area. During Covid-19, the daily number of patients decreased to 100. People now, most probably, have given up hand washing practice and taking street foods," Baharul Alam, chief of the icddr,b hospital, told The Daily Star today.
He advised people to drink clean water and avoid street food to stay safe from diarrhoea.
Usually, around 400-500 diarrhoea patients come to the hospital daily to take treatment, which slightly increases before the rainy season and reaches to the peak by the last week of April.
During the first week of March, 500 patients were admitted daily on an average, which increased to 600 the second week.
The average number exceeded 1000-mark from March 17, icddr,b said.
The icddr,b has been providing treatments, free of cost. The patients are discharged from hospital within 24 hours usually, according to the hospital authorities.