Covid-19 cases worldwide surpass 561 million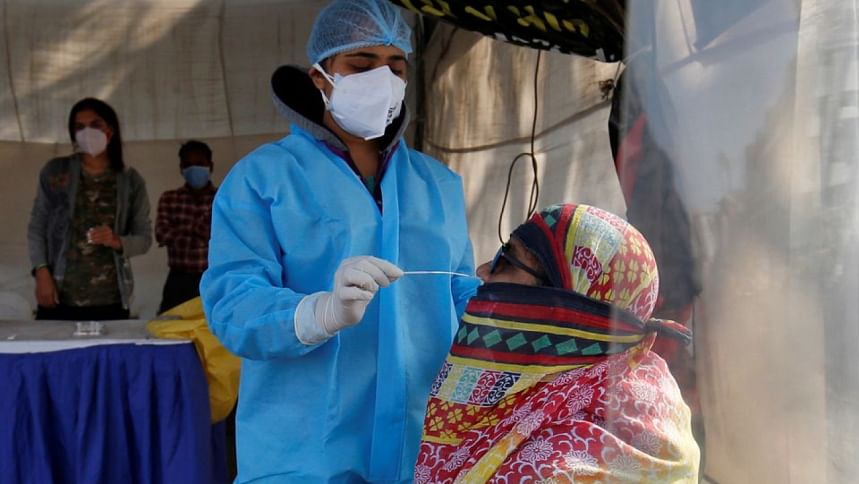 The overall number of Covid-19 cases has now surpassed 561 million amid a rise in new infections in Southeast Asia, the Middle East and Europe.
According to the latest global data, the total case count mounted to 561,576,746 and the death toll from the virus reached 6,374,568 this morning (July 12, 2022).
The US has recorded 90,491,960 cases so far and 1,046,232 people have died from the virus in the country, the data shows.
India reported 16,678 fresh cases in 24 hours amid fears of new Covid-19 sub-variants, taking the total tally to 43,639,329, as per the federal health ministry data released yesterday (July 11, 2022)
With this, the number of active cases in the country rose to 130,713.
According to the health ministry, 26 new Covid-related deaths have also been recorded, pushing the overall toll to 525,454 in India.
Covid-19 in Bangladesh
Bangladesh registered three more Covid-linked deaths with 521 cases in 24 hours till yesterday morning amid a rapid surge in new infections.
The fresh numbers took the country's total caseload to 1,990,375 and the fatalities to 29,203, according to the Directorate General of Health Services (DGHS).
The daily case positivity rate slightly dropped to 13.18 percent from Sunday's 17.47 percent as 3,947 samples were tested during the period, said the DGHS.
The mortality rate remained unchanged at 1.47 percent. The recovery rate rose to 96.18 percent as 1,105 patients recovered during the period.