Weeklong Covid booster dose campaign from June 4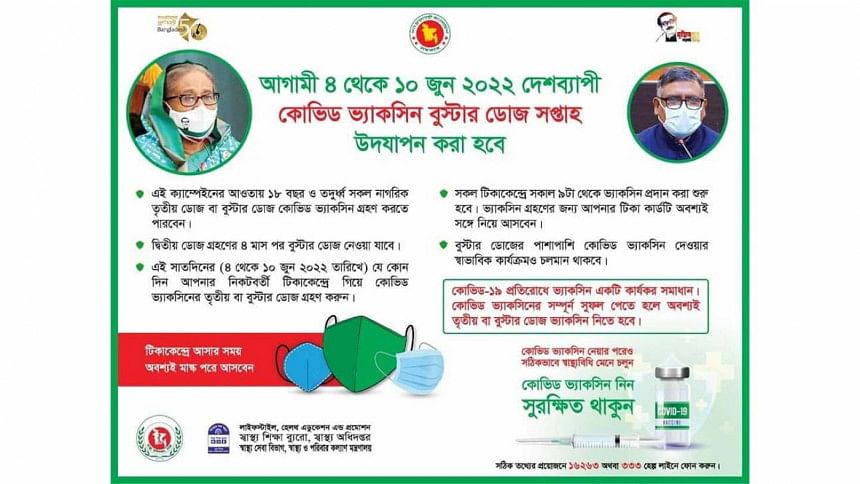 A nationwide special campaign to administer booster doses of Covid-19 vaccines to eligible people will start from Saturday (June 4-10, 2022).
People, aged 18 and above who have received their second Covid vaccine dose at least four months ago, can get the booster dose at nearby centres during the period, said a circular from the health directorate.
The campaign will start at 9am each day.