Govt cannot recommend withdrawal of corruption cases: HC says in full verdict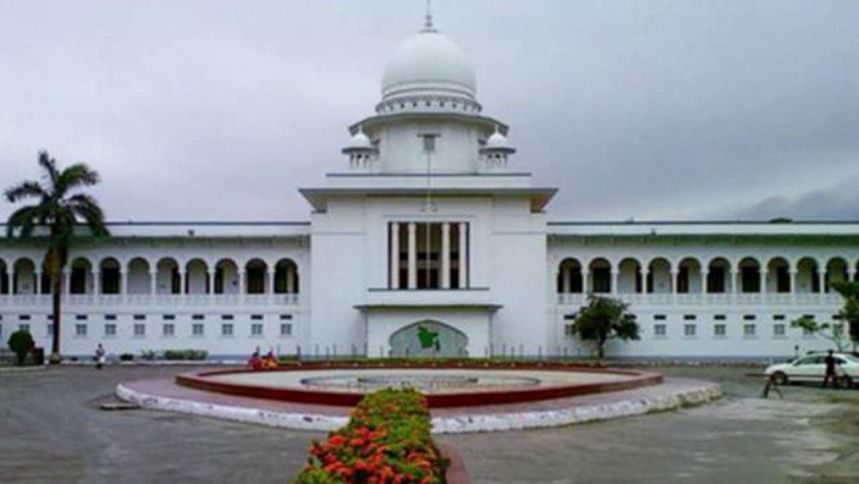 The High Court in a full text verdict has observed that the government can neither withdraw any corruption case filed and moved by Anti-Corruption Commission (ACC) nor can it recommend withdrawal of such cases.
The HC bench of Justice M Enayetur Rahim and Justice Md Mostafizur Rahman termed an attempt of the government to withdraw a corruption case from its trial proceedings in Sylhet as a "naked interference".
The HC bench said: "….we have no other option but to hold that since section 10(4) of the (Criminal Law Amendment) Act of 1958 has authorized the commission (ACC) only to withdraw a case, the government has nothing to do in such matter as the provision of section 494 of the (Criminal Procedure) Code shall not be applicable or come into play in respect of the scheduled offences under the (Anti-Corruption Commission) Act of 2004 which are triable by the Special Judge constituted under the Act of 1958."
The HC judges had delivered the short verdict on December 10 last year on a revision petition filed by the ACC involving this issue.
The ACC filed the revision petition with the HC on November 19, 2014 challenging a Sylhet court order that granted an application from the government to withdraw a corruption case filed against Md Abdul Kashem, chairman of No. 4 Borodal Uttar Union in Tahirpur upazila, and two others.
The Sylhet court on January 26, 2012 also exempted the accused from the case proceedings. The case was filed with Tahirpur Police Station on April 5, 2007 against the accused on charges of embezzling 17 bundles of government tin-sheet relief worth Tk 1.36 lakh. On February 11, 2011 the home ministry recommended for withdrawal of the case.
The government has reportedly recommended the withdrawal of over 7,000 criminal cases filed before the Awami League came to power.
In the full text verdict released today, the HC said, "Even then, materials on record go to show explicitly that in exercise of power under section 494 of the Code the government has decided to withdraw Special Case No. 12 of 2009 pending in the Court of the Divisional Special Judge, Sylhet and persuaded the same through public prosecutor. Such an endeavour on the part of the government can be regarded as a naked interference in the affairs of an independent body like the commission."