Treatment cost too high to bear
Experts say treatment of chronic diseases linked to financial hardship of households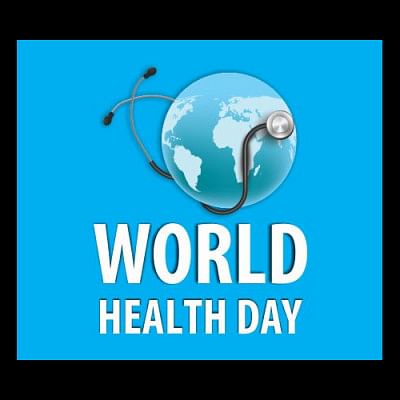 Hasna Begum used to dream that one day her children would have higher education and do decent jobs. Her rickshaw puller husband toiled hard for the dream to come true.
But fate had other plans.
She was diagnosed with breast cancer around two years ago. Since then, the only concern for her family has been the money for the treatment.
"Our worlds have been turned upside down by my disease. Most of the money earned by my husband is being spent after me," said Hasna, 35, sitting outside the National Institute of Cancer Research and Hospital (NICRH) in the capital's Mohakhali.
Every 21 days, she needs to have chemotherapy, tests and checkups at the hospital. It takes days and during that period, she, like many other such patients, stays just outside the hospital as she does not have to be admitted and also can't afford to rent rooms outside.
Immediately after learning about the disease at a clinic in Pabna's Bera upazila, Hasna came to the capital's Bangabandhu Sheikh Mujib Medical University. She returned home to her husband and their children -- two daughters and a son -- five months later, having spent over Tk 1 lakh that the family got selling their only piece of land and in donations.
With the disease spreading again, Hasna started going to NICRH around a year ago.  
"I need to stay here alone. I don't have that money to rent a room. My husband also can't leave his work and stay here with me all the time. My family runs with his income," she said yesterday, on the eve of World Health Day today.
This year, the observance of the day focuses on universal health coverage (UHC), which is defined as ensuring that all have access to quality healthcare services, but do not suffer financial hardship while paying for those.
Hasna's case is rather an epitome of how thousands of patients, who are suffering from various chronic diseases, including cancer, heart and respiratory diseases, turn from poor to poorer because of high health costs in the country.
Health experts say such chronic diseases have a direct link to financial hardship of households, especially when out of pocket (OOP) health expenditure is high. OOP health expenditure relates to the portion of health expenditure that people privately spend for health reasons. 
According to the Bangladesh National Health Accounts 1997-2015, OOP health expenditure in Bangladesh is 67 percent of the total medical costs. WHO said this percentage of OOP is the highest in South and Southeast Asian region, followed by India with 62 percent, while the global average is 32 percent.
A study by icddr,b found the OOP health expenditure pushes four to five million people into poverty every year.
While Bangladesh has earned global accolades for improving its health indicators, mostly for reducing maternal and child deaths over the years, the cases of chronic or non-communicable diseases (NCDs) are increasing every year.
A 2015 report of the WHO says NCDs, including heart ailments, cancers and respiratory complications, soared by seven percentage points from the 2008 figures to 59 percent in 2012.
The report said of the 8.86 lakh deaths that occurred in the country in 2012, 17 percent were caused by cardiovascular diseases, 10 percent by cancers, 11 percent by chronic respiratory diseases, three percent by diabetes, 18 percent by other NCDs and nine percent by injuries.
No latest data on the issue is available.
Dr Habibullah Talukder Ruskin, associate professor at the NICRH, said every year 1.22 lakh people have cancer in Bangladesh.
Citing a medical research, he said 75 percent of the cancer patients either die or face financial catastrophe within a year of diagnosis in the Southeast Asian countries.
"The scenario would be similar in Bangladesh," he said.
Prof Syed Masud Ahmed, director at the Centre of Excellence for UHC at Brac University, said almost half the OOP is spent on medicines and medical products.
"So, prices of medicine and medical products like rings for heart have to be cut down," he said.
Again, the private sector is almost unregulated though more than 60 percent households seek healthcare from private healthcare facilities, he added.
Transparency International Bangladesh in a research early this year said private hospitals and diagnostic centres have turned into "excessive profit-seeking businesses". These facilities have established a "commission-based marketing mechanism" where everyone -- from physicians to receptionists -- benefits from the widespread malpractice, it says.
However, in most of the cases, the patients, despite paying excessive fees, do not get proper healthcare services in return.
Prof Syed Masud Ahmed said while the private sector needs to be regulated strictly, accountability for the public health facilities also needs to be ensured.
"Hospitals, you can say, give curative measures. But, the authorities also should focus on preventive aspects," he said.
Water and air pollution, contamination in food and life style are basic aspects that need to be improved to prevent major diseases like cancer, respiratory, heart, diabetes and kidney diseases, Prof Masud added.