Rohingya Return: PM calls for keeping up pressure on Myanmar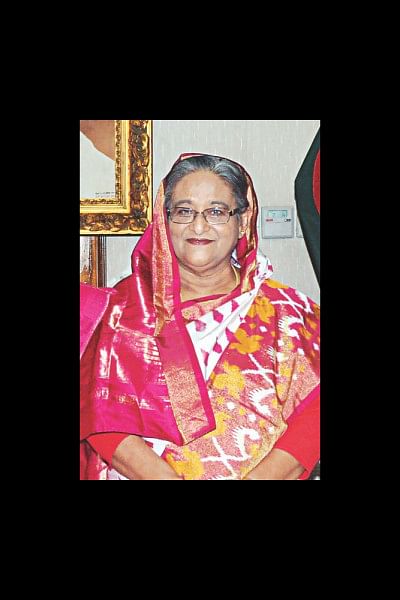 Prime Minister Sheikh Hasina yesterday reiterated her call to the international community to continue pressurising the Myanmar government to take back its nationals from Bangladesh.
She made the call when WHO-SEARO Regional Director Poonam Khetrapal Singh met her at the Gono Bhaban.
Hasina said Bangladesh gave shelter to Rohingyas on humanitarian grounds, PM's Press Secretary Ihsanul Karim told reporters after the meeting.
She said the government has completed the biometric registration of Rohingyas who have entered Bangladesh facing atrocities unleashed by the Myanmar forces in Rakhine.
The government gave identity cards to Rohingyas so that they could be identified easily and the Myanmar government could take them back, she added.
The premier said some 28,000 people were working round the clock to manage more than 10 lakh Rohingyas.
Lauding the government's move on the Rohingya issue, Poonam said the Bangladesh government was doing a great job.
She also mentioned that WHO would help Bangladesh provide immunisation and medical services to the Rohingyas.
Expressing concern over the health condition, sanitation and waterborne diseases of the Rohingyas in the upcoming monsoon, Poonam said it would be a challenging job to tackle the issue. She urged the government to continue its immunisation activities.
She said the huge number of Rohingya refugees, which is more than the total population of Bhutan, was the main problem to manage. "This is a gigantic job."
Hasina said her government was in touch with five neighbouring countries of Myanmar, including Thailand, China and India, over the Rohingya crisis. 
Referring to setting up community clinics across the country, she said such an initiative was a vision of Bangabandhu to reach healthcare services at the doorsteps of rural people. 
Poonam highly appreciated the PM for her dynamic leadership as well as for Bangladesh's development, particularly in flood control. 
At the meeting, the issue of autism also came up for discussion. The WHO regional director praised PM's daughter Saima Wazed Hossain for her role in creating awareness on autism globally. 
Poonam said South Asian people are now aware of autism.
Saima, also the chairperson of Bangladesh National Advisory Committee for Autism and Neurodevelopmental Disorders, was present during the meeting.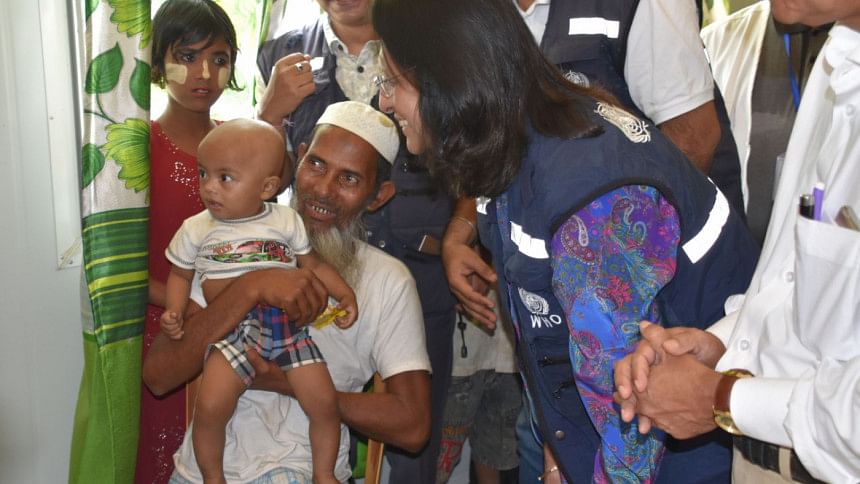 'ADDRESS ROOT CAUSES OF VIOLENCE'
UN Secretary-General Antonio Guterres has reiterated the importance of addressing the root causes of violence in Rakhine state and sought steps from Myanmar for the safe return of Rohingyas to their homeland.
"It is critical that conditions are put in place to ensure that the Rohingyas are able to return home voluntarily in safety and in dignity," Deputy Spokesman for the Secretary-General Farhan Haq said in a regular briefing at the UN headquarters on Tuesday.
The UN secretary-general said it is the responsibility of the Myanmar government to provide security and assistance to those in need.