Presidential Polls: AL keeps trust in Hamid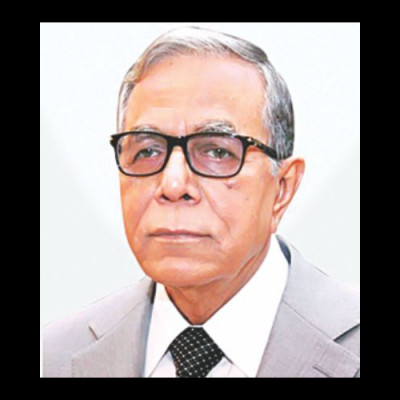 The ruling Awami League has nominated incumbent President Abdul Hamid as its candidate for the upcoming presidential election.
The AL Parliamentary Board made the decision at a meeting at the Gono Bhaban with party President Sheikh Hasina in the chair.
If any other party that has representation in parliament doesn't nominate any candidate, Hamid will be elected unopposed in the polls slated for February 18.
Emerging from the meeting, AL General Secretary Obaidul Quader conveyed the party decision to reporters.
At the meeting, Quader proposed Hamid's name as presidential candidate and AL senior leader Tofail Ahmed backed it.
"The meeting unanimously nominated Abdul Hamid as the party candidate for the presidential polls," said Quader.
The Parliamentary Board made the decision, taking into account the current political situation, Hamid's long political career and his commitment to the country, added the AL general secretary.
The tenure of Hamid, who took office on April 24, 2013, will expire on April 23 this year.
According to Article 123 of the constitution, presidential election has to be held between 90 and 60 days before the expiry of the president's five-year term.
The presidential election is deemed crucial as the next parliamentary polls will be held at the end of this year. The next president will be elected for a five-year term which will continue till the last year of the next government.
Before taking oath as president, Hamid was elected lawmaker seven times and also served as Speaker twice.
He became acting president on March 14, 2013, after the then president Zillur Rahman was admitted to Mount Elizabeth Hospital in Singapore on March 10. Zillur breathed his last at the hospital on March 20.