Wearing mask now mandatory outdoors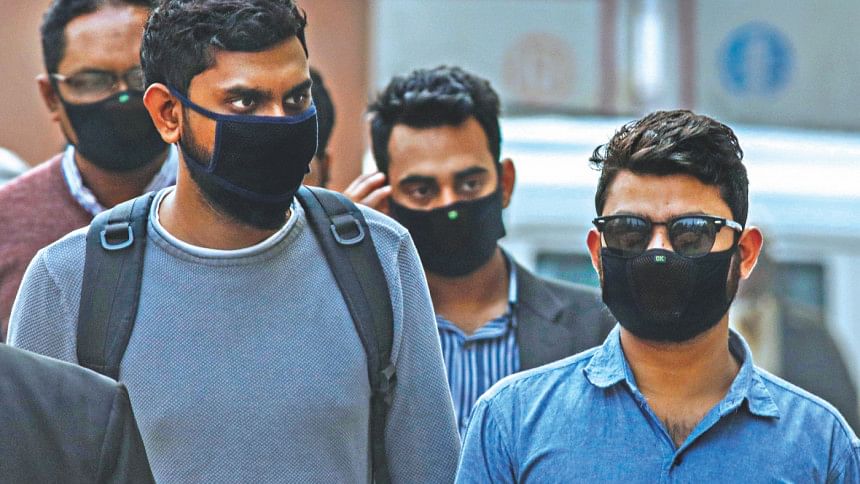 The government yesterday made it mandatory for people to wear masks whenever they go outside homes to limit the transmission of coronavirus.
A circular was issued by the health ministry in the afternoon.
Bangladesh has been recording a high number of Covid-19 cases in recent weeks, even after the number of tests has gone down.
The country has now more than 200,000 officially confirmed cases and over 2,700 deaths.
Health experts suggest strictly maintaining hygiene rules and wearing masks as effective ways to stop the highly contagious virus from spreading.
The government order came only days before Eid-ul-Azha.