'Rape victim,' family face harassment
Police deny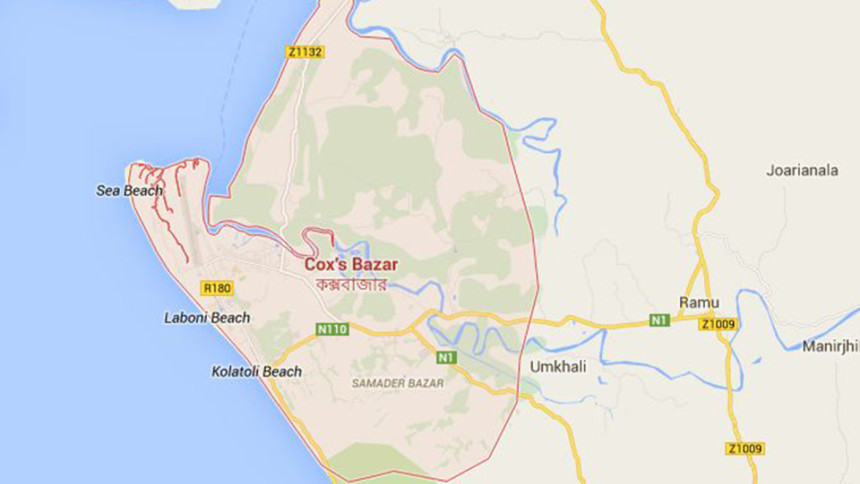 Police in Cox's Bazar Model Police Station have allegedly kept the plaintiff of a rape case and her family members confined to the police station for three days and forced them to give false statements for filing another case against their own family members.
The plaintiff on Wednesday told reporters that her 5th grader daughter, who was allegedly raped, had also been confined and threatened into giving false statements.
But the man, whom she accuses of raping her daughter, has not been arrested by police, she said.
Different rights organisations in Cox's Bazar said confining a child to a police station and forcing them to give statements was illegal.
Police, however, said the allegations were false and they had unearthed the truth through investigation.
Talking to reporters at a newspaper office in the town, the grieving mother alleged that Sub-inspector Mohammed Abul Kalam of the police station was the investigation officer of the first case she had filed on July 3 with the assistance of One Stop Crisis Centre accusing Maulvi Farid, 30, who is also a distant family member.
The SI on July 16 asked the woman, her daughter, four other members of their family, and two of their neighbours to go to the police station to give their witness statements, she said.
Talking to reporters, the 5th grader said police held them at the police station for four days and demanded Tk 1 lakh for their release.
They were released on July 19 after giving Tk 16,000 to the officer.
The 5th grader told reporters that she was tortured while they were held at the police station.
She said they threatened to hurt her with a machine used to cut metal.
"They held the machine close to my face. They slapped me and said I would be in prison for the rest of my life.  I was not even allowed to sleep. Through the physical and mental torture, SI Abul Kalam forced me to say what I had been taught to say," she said.
Abu Morshed Chowdhury, president of Women and Children Protection Network in Cox's Bazar, said, "Police can do many things for the sake of investigation. But they can't confine a child without a court order. This is very concerning." 
Farid Uddin Khandaker, officer-in-charge of Cox's Bazar Model Police Station, said, "The allegations against SI Abul Kalam are not true at all. He has worked hard to identify the real accused. He should be praised for unearthing the truth."
THE FIRST CASE
On July 2, the plaintiff of the case went to visit her sister's house leaving her daughter alone at home, she said. 
At night, Maulvi Farid came to her home and raped her daughter.
She came home the next morning and took her daughter, who was bleeding, to a hospital. She was treated at the One Stop Crisis Centre and the first case was filed that day, accusing Maulvi Farid, she said.