Rape of Chakma Girl: All 9 rapists are robbers
Claim Khagrachhari police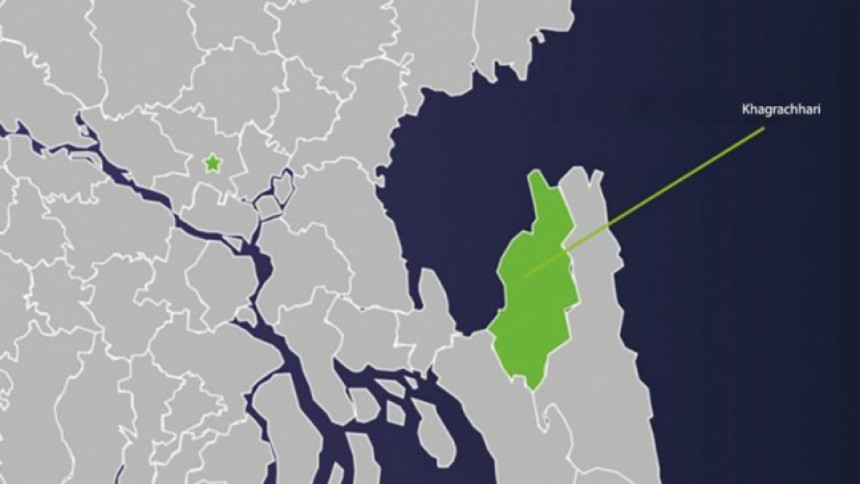 All the nine rapists who raped a Chakma girl are professional robbers and they confessed about their crimes, police said in a press conference in Khagrachhari.
Mohammad Abdul Aziz, superintendent of police in Khagrachhari, said they already arrested seven of the nine accused and were trying to arrest the rest.
The arrested criminals confessed that they raped the girl and looted valuables from her house, he said.
"They all have previous criminal records. They met each other in jail," the police official said.
Those criminals intruded into the victim's house at 2:30am and stayed there for two hours till 4:30 am, he further said, adding that all the accused hailed from different upazilas in Khagrachhari district.
The arrested accused are Amin, 40, Belal Hossen, 23, Abdul Halim, 28, Shahin Mia, 19, Antor, 20, Abdur Rashid, and Iqbal Hossen, read a press release of Khagrachhari police.
They were arrested from Chattogram and different areas of Khagrachhari district, it read.
The nine accused allegedly broke into the victim's house with sharp weapons, tied up her mother and stepfather, and raped her on Thursday early hours in Bolpaiye Adam area of Khagrachhari Sadar upazila.
They also looted cash and gold ornaments from the house.
Victim's mother said her daughter had been suffering from mental ailments after losing her brother and father in 2005 and 2006.