Population growth not slowing down
Family planning indicators stagnant for 4 yrs
There was a time when the family planning policy of Bangladesh was a role model for other countries. The government initiated campaigns and interventions and continues to hold a substantial programme, considering over population a major concern for the country.
Yet the country's population growth has shown no signs of slowing down over the last four years with the family planning indicators remaining stagnant, according to official data and expert opinions.
With no improvement in the key indicators like total and adolescent fertility rates, contraceptive use and child marriage, Bangladesh remains one of the most densely populated countries in the world.
Take the total fertility rate (TFR) as an example.
TFR is the average number of children a woman would bear during her lifetime. The rate was 2.3 in the 2014 Demographic and Health Survey report and it remained unchanged in the latest study completed in 2017.
The contraceptive prevalence rate is still stuck at 62 percent, according to the 2017 survey. The rate was the same four years ago.
According to the latest national census held in 2011, the country's population was 142.319 million with the density of 964 inhabitants per square kilometre.
And the country's population growth rate or average annual change in the population was 1.37 percent.
In the census, the crude death rate stood at 4.8 per thousand and birth rate at 17.88.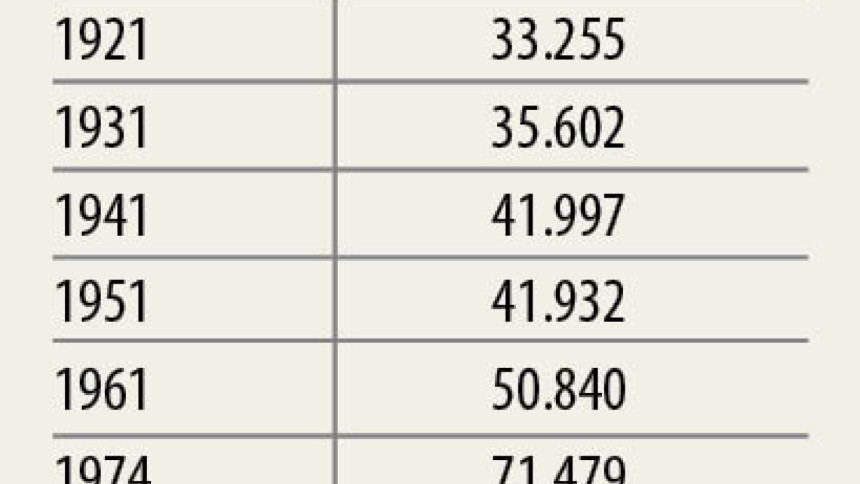 "Inefficient service, less home visit [by family planning officials] and unmet need for contraceptives are the reasons behind this stagnation," Dr Barkat e Khuda, former professor of Dhaka University, told The Daily Star.
The adolescence fertility rate in Bangladesh is high compared to that in many other countries. Besides, the country is among the top four in the world in terms of child marriage rate, which is another contributing factor as child brides have been documented to be likely to bear more children, he added.
Government officials say the country's adolescence fertility rate or births per 1,000 women aged 15-19 was 108 per thousand in 2017.
A UN study found 59 percent of the marriages that took place in Bangladesh between 2006 and 2017 involved brides below the age of 18.
Prof Md Mainul Islam, chairperson of population science department at Dhaka University, said adolescent fertility rate remains high and it has not decreased since 2014.
"In 1993-94, it was 33 percent and came down to 30 percent in 2011. But it rose to 31 percent in 2014," he told The Daily Star.
"Without reducing the adolescent fertility rate, it is impossible to get the fruits of family planning because child marriage and early pregnancy is interlinked with the issue."
In education, Barkat said, female enrolment rate is increasing but dropout rate remains high, which contributes to early marriages and teenage pregnancy. Female unemployment is also another big factor.
The professor added that quality and sustainable education, vocational and technical trainings, more budgetary allocation in health and education can move forward the family planning campaigns.
Prof Mainul too said there were a host of factors involved in family planning.
"Family planning is not only an issue of birth control. It is an issue of women empowerment. Husband and wife should take decisions collectively about having children, how many and after how long."
According to the Demographic and Health Survey 2017, only 20 percent respondents were visited by family planning officials once in the last six months, which should have been once every two months. The survey covered 20,250 households across the country.
Experts also say the use of long-acting reversible contraceptives, or methods of birth control that provide effective contraception for an extended period without requiring user action, is also declining. Eight percent people use it but should be 20 percent.
GOVT INITIATIVES, LIMITATIONS
According to the Directorate General of Family Planning (DGFP), the government set up 70 adolescent-friendly health centres called Maa O Shishu Community Shastho Kendra in districts and upazilas. Similar services are provided at 350 union-level health service centres.
"We are planning to ensure such services in all the unions across the country by 2022 to make adolescents aware of the importance of family planning," Kazi Mustafa Sarwar, director general of DGFP, told The Daily Star.
He said child marriage and adolescence fertility rate are big challenges as RMG workers and people in the slums remain out of family planning.
The government has formed 54 quality improvement teams at the district level and 10 regional teams to make people more cautious and encourage them to go for longer lasting birth control methods.
Apart from this, 12 facilitators were appointed in areas where use of contraceptives is low, like Chattogram, and in hard-to-reach places like haors.
In 1976, Bangladesh government approved a National Population Policy. At that time there were 23,500 family welfare assistants (FWA) but their number has not increased over the years.
"Currently there are 6,500 vacant posts at various levels of the department. We have already hired 3,500 paid volunteers to work in the field. We have signed an MoU with Brac and are hopeful that they will give us 1,500 family welfare assistants who will work until the vacant posts are filled up," said the director general of DGFP.