Padma keeps eroding parts of Naria
Locals demand quick steps to stop erosion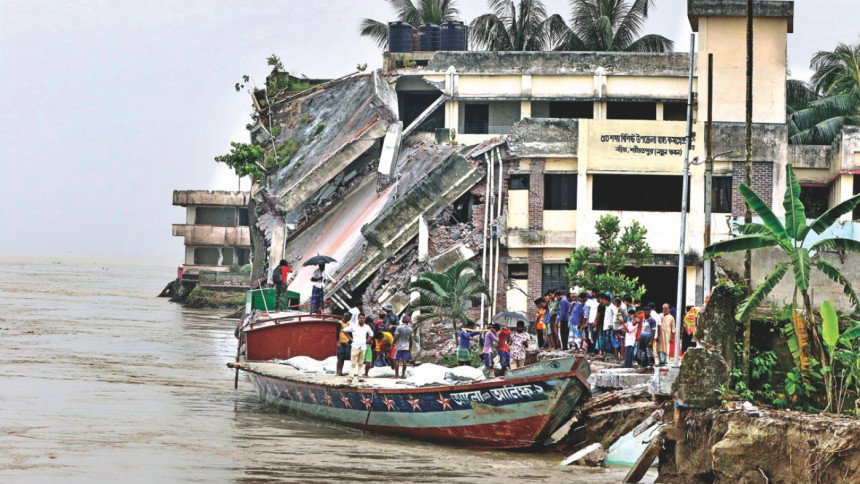 Locals have started demonstrating for government action to tackle erosion by the Padma in Shariatpur's Naria upazila.
Officials, however, have said they cannot begin the work for protecting the river bank right away because of "official procedures".
Meanwhile, the two-storey building of the Upazila Health Complex, which was over 500 metres away from the bank a couple of months ago, is being devoured now. Over 4,000 families have become homeless and many affluent farmers broke during the same period.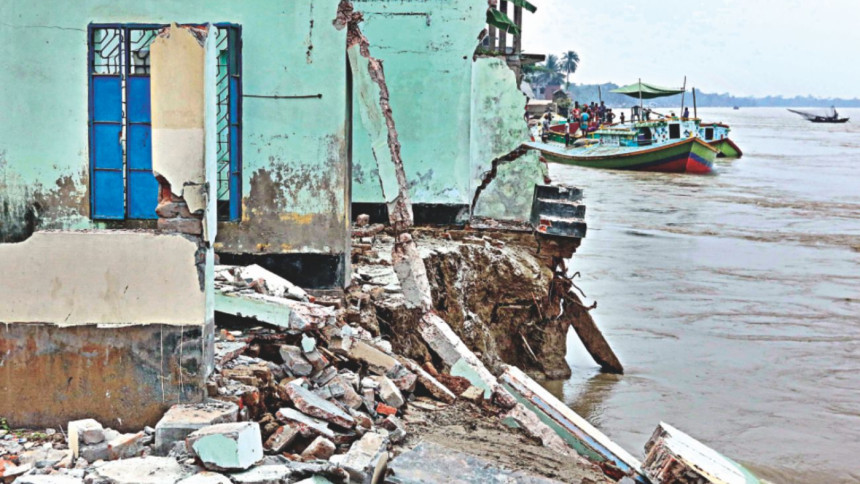 "As per government decisions, the project would be implemented by Khulna Shipyard and BWDB would supervise it. The decision would have to be approved by the Cabinet Committee on Government Purchase," said Shafiqul Islam Sheikh, executive engineer of Bangladesh Water Development Board in Shariatpur.
A proposal for the project is likely to be placed at the cabinet committee's meeting this week, he added.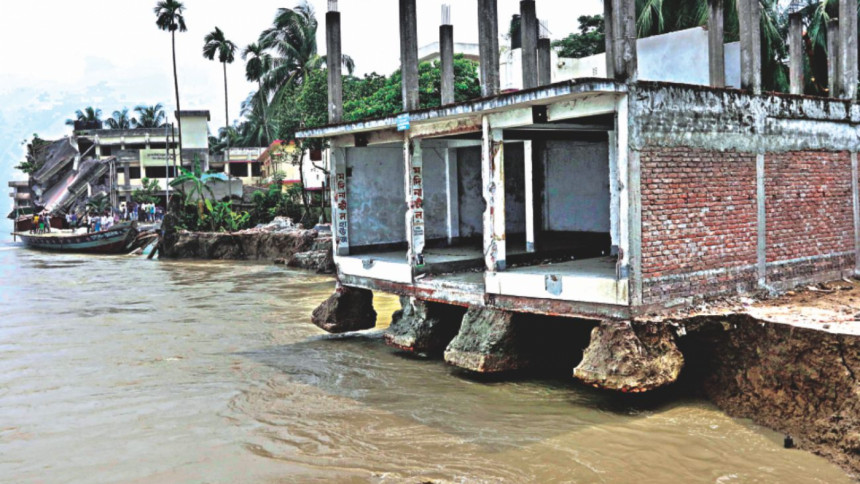 The BWDB is currently dumping sandbags along the bank. But the method has hardly any effect on erosion, locals said.
Scores of houses, shops, streets, a healthcare centre and a mosque have disappeared from Bashbari, Kedarpur and Mulfatganj areas.
Around 5,000 residents formed a human chain yesterday at Mulfatganj Bazar demanding prompt government action to protect the century-old marketplace.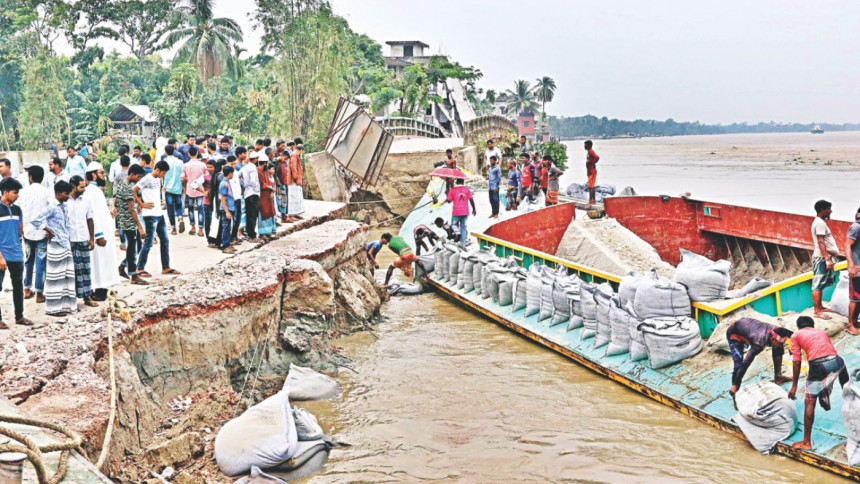 "The river is going to devour the marketplace entirely. We hear that the authorities are moving a branch of a government bank from the area. It will be a blow for us," Mihir Chakrabarty, a local businessman, said.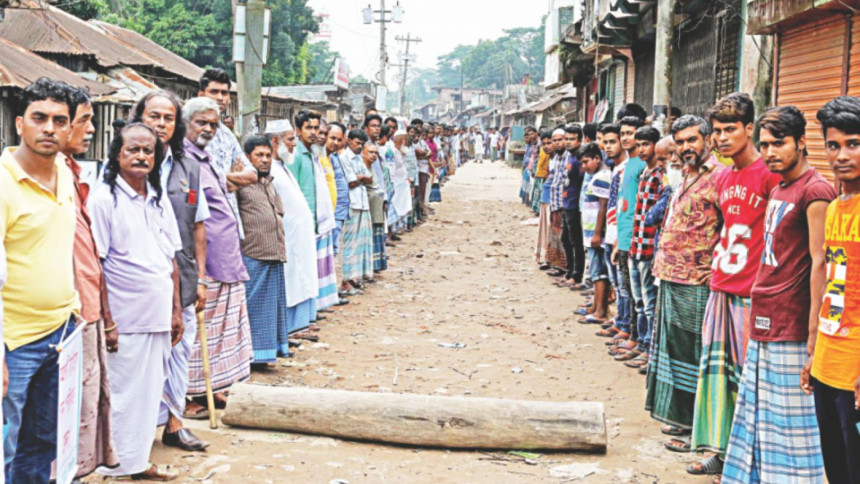 A large portion of the market is already gone. If local banks and other offices leave the area, residents would be hit doubly, protesters said.
They should protect the river banks rather than moving offices, they added.