Nusrat Murder: Arrest warrant for former Sonagazi OC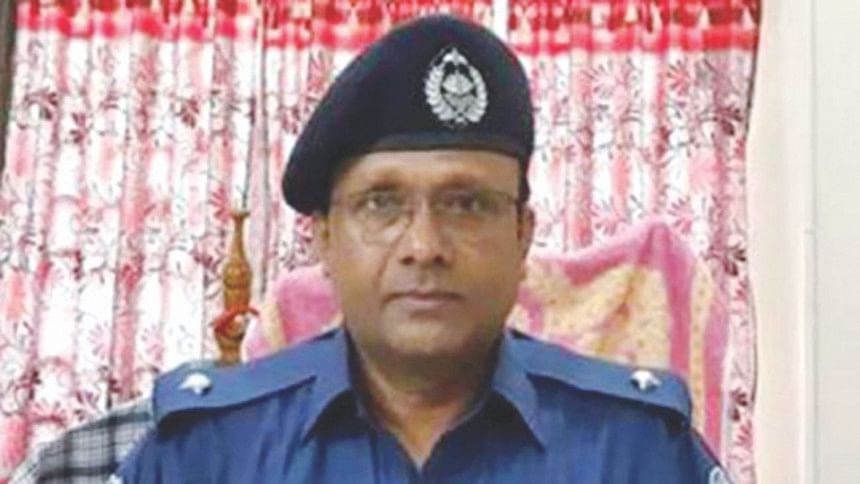 A tribunal in Dhaka yesterday issued an arrest warrant for former Sonagazi OC Moazzem Hossain on charges of recording a statement of madrasa student Nusrat Jahan Rafi on camera and circulating the clip on social media.
Judge Ash Sams Joglul Hossain of Dhaka Cyber Tribunal issued the warrant after Rima Sultana, senior assistant superintendent of police of the Police Bureau of Investigation (PBI), submitted a probe report in a case confirming the OC's involvement in the incident.
The tribunal directed the police authorities to submit a report on the execution of the arrest warrant by June 17.
READ MORE: OC taped Nusrat, then passed it on
On April 15, Supreme Court lawyer Syed Sayedul Haque Suman filed the case against Moazzem under the Digital Security Act for recording the statement of Nusrat, a victim of sexual harassment, on camera without her consent and circulating the clip on social media.
Following the case, the tribunal had asked the PBI to submit an investigation report.
According to the probe report, the OC himself had recorded the video on camera and later passed the footage to someone else.
The footage show that Moazzem was asking Nusrat "insulting" questions.
Nusrat, a student of Sonagazi Islamia Senior Fazil Madrasa in Feni's Sonagazi upazila, was set ablaze on April 6 allegedly for refusing to withdraw a case filed against the madrasa Principal Siraj Ud Doula for sexually harassing her on March 27.
She died at Dhaka Medical College Hospital on April 10.
On the same day, the OC was withdrawn as Nusrat's family alleged that he was not cooperating with them.
The police official was suspended on May 8 over negligence of duty and attached to the office of DIG (Rangpur range).