On night of fright, trees their saviour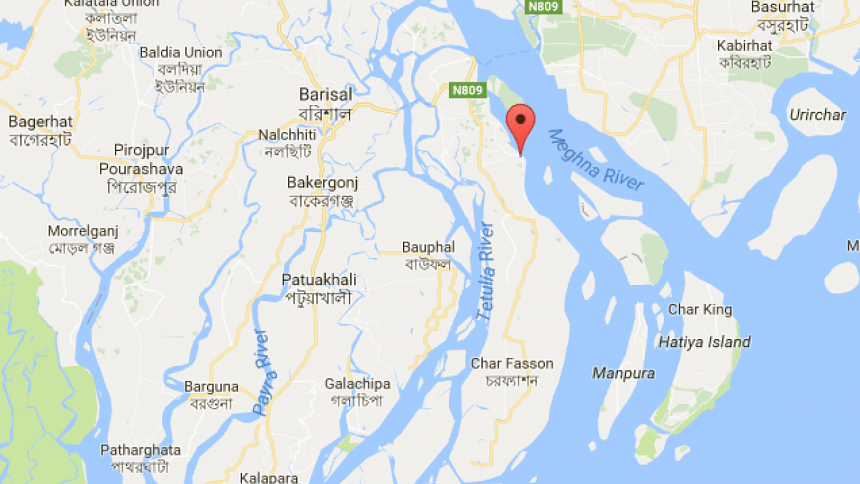 Several hundred people in Dhal Char union of Bhola's Charfassion upazila had to take shelter in the jungle like "primitive people" during the Friday night's cyclonic storm Fani as there is no cyclone shelter in the island of about 17,000 people.
Most dwellers of the union spent a dreadful night in fear and anxiety finding no room in the mere three concrete structures with a total capacity of accommodating only 600 people.
"We are the most unfortunate people in the country that we had to take shelter in the forests like the primitive people. We are so ignored that even a cyclone shelter cannot be built for us," said Md Babul, a local Jubo league leader.
"I was waiting around the union building with my wife as I didn't get room inside the building," he added.
Abdur Rahman Bishwash, secretary of Dhal Char Chhatra League, said, "We did not sleep for a moment; we were roaming around the union parishad building where many women and children took shelter."
"It is very disappointing that there is no cyclone shelter in the locality, despite the people living here being the most vulnerable to various natural disasters," he said.
Thousands of cattle were washed away during the cyclone as there is no embankment to protect the locality from storm surges, locals said.
Around 20 shops, 60 houses, 250 large trees and 40 fish ponds were damaged badly, said Abdus Salam, chairman of Dhal Char union, adding that the whole locality was inundated following the cyclone. 
"I have been demanding a cyclone shelter and a killa (highland) in every meeting of Upazila Unnayan Somonnoy (Upazila Development Coordination), but the authorities concerned are yet to take any action." Salam told The Daily Star.
Masud Alam Siddique, deputy commissioner of Bhola, said, "I will try my best to establish a cyclone shelter and Killa in Dhal Char. I already have contacted the higher authorities."
It is unexpected that people have to take shelter in the forest, he added.